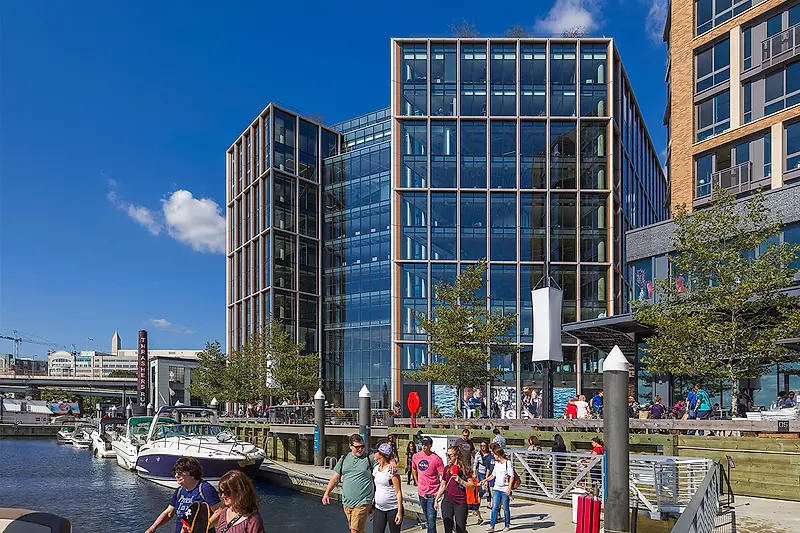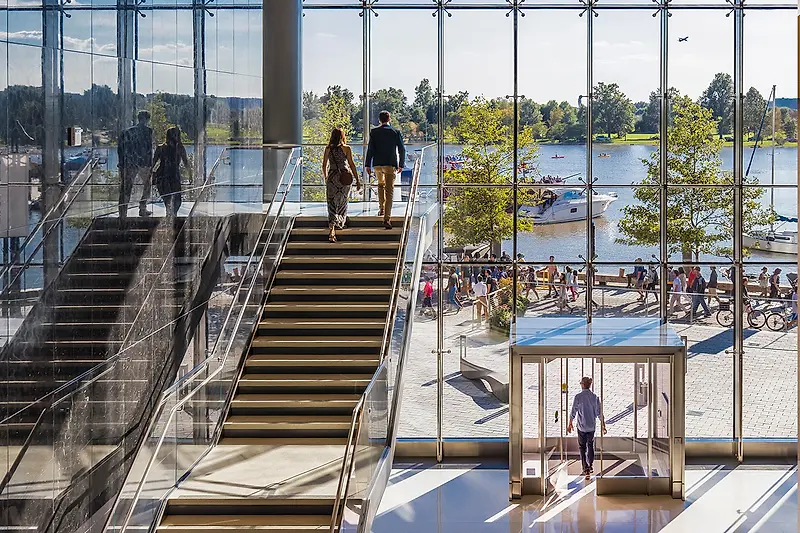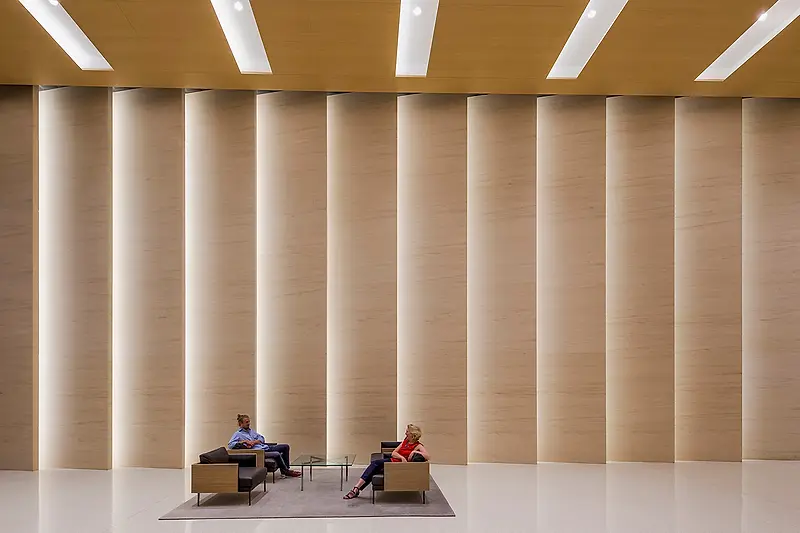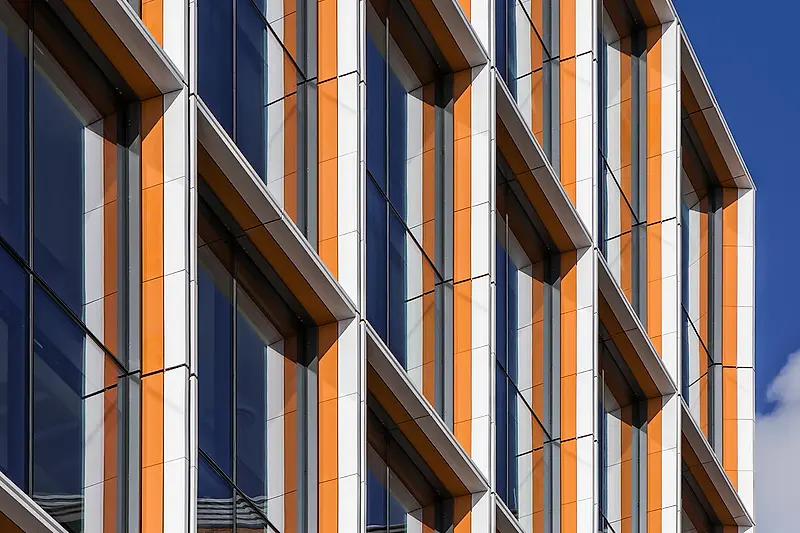 1000 Maine Opens at The Wharf in Washington D.C.
KPF is thrilled to announce the project's completion, which acts as the centerpiece of the city's latest waterfront district and the development's first trophy office space.
1000 Maine channels the energy of its pedestrian-centric surroundings and offers a modern, architectural gateway to the nation's capital. Working with local firm FOX Architects, KPF designed 1000 Maine to host "next generation" workspace. Shaped by the contour of the Potomac River, the building comprises two, split bars that create light-filled spaces and an inviting, grand entry. The Wharf harbors the excitement of the river's edge and the vivacity of a mixed-use neighborhood. Its living history and revitalized usage inspired KPF's approach, which responds in size and disposition to its environment.
Doug Hocking, KPF Design Principal, reflected on the project's stature: "As architects, we were motivated by the opportunity to create a focal point for the district. When you travel across the bridge, 1000 Maine acts as The Wharf's head house, a beacon welcoming people to this fresh, vibrant, mixed-use environment, both day and night. The collection of programs, provided by our building and its neighbors, supports an active, 24/7 lifestyle."
"This project marks an exciting new chapter for KPF in the region," Lloyd Sigal, KPF Managing Principal, stated. "The success of The Wharf as a dynamic, mixed-use neighborhood—with 1000 Maine its gateway—establishes a positive paradigm for future development in the city and beyond."
1000 Maine exemplifies KPF's continued commitment to the D.C. Metro area, where the firm has completed such major commissions as the national award-winning World Bank Headquarters, the Dulles Airport Aerotrain Station, and the Peterson Institute for International Economics, among others. Currently, KPF is advancing its collaborative relationship with FOX Architects on 1900 N Street, an office building that enlivens an entire block within the city's central business district. Also underway is 200 F Street, KPF's office building with the Capitol Crossing development, which reconnects the Capitol Hill and East End neighborhoods.
Read more about the project in the full press release.