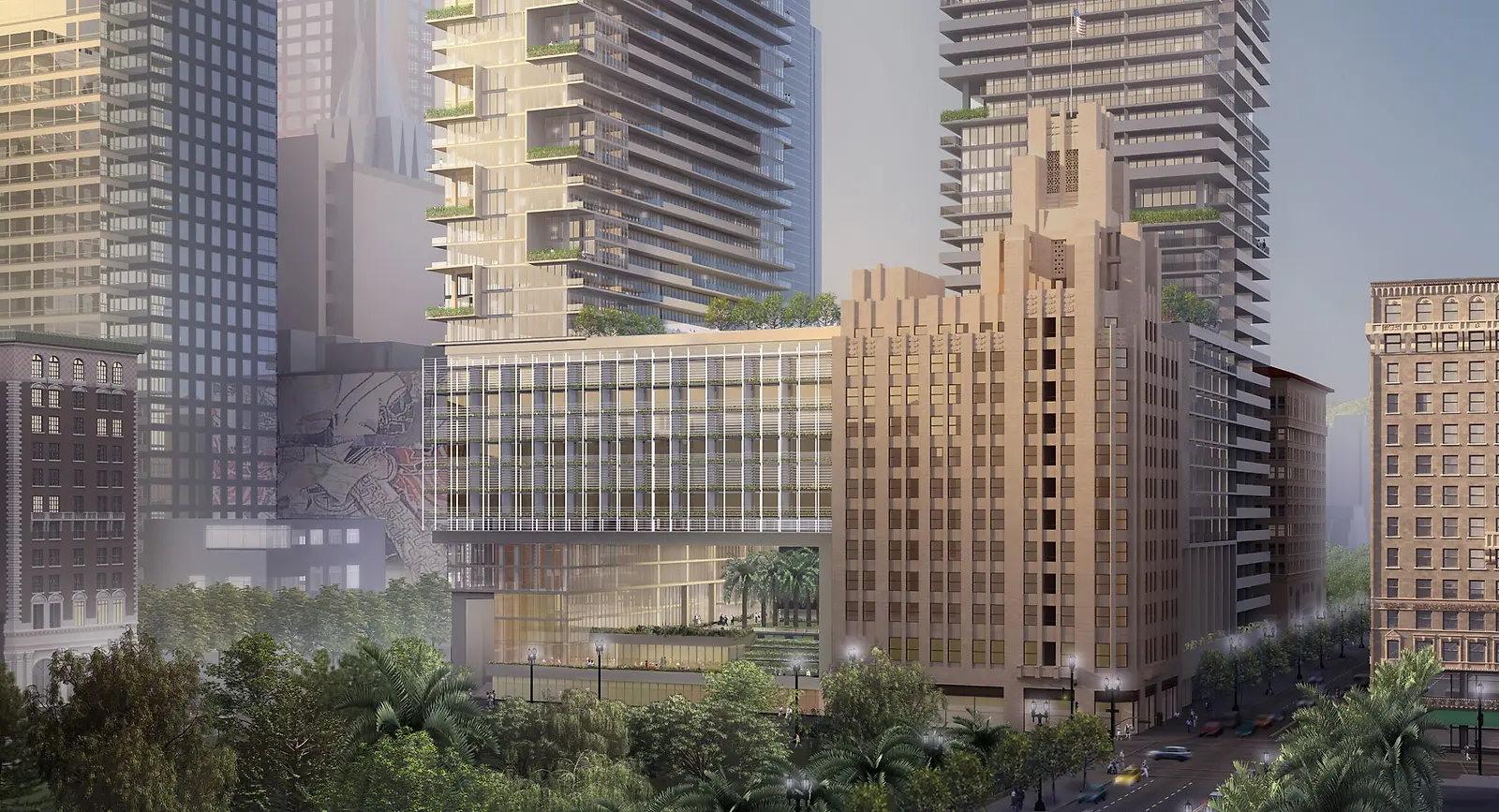 Giving new contours to Los Angeles' famed skyline as well as an iconic central plaza, Park Fifth is the first project of its kind to address the needs of an emerging residential community in the symbolic downtown city center, Pershing Square.
Building on such a prominent site requires the development engage the civic realm in addition to providing the privacy and comfort necessary for a residential enclave in the city center. The site is located along an urban seam that bisects downtown Los Angeles: to the east, a vibrant shopping and entertainment district activates the historic core; to the west, the office towers of Bunker Hill serve a 9-to-5 corporate constituency. The Park Fifth project mediates these parallel urbanisms that exist more or less independent from one another. As such, the site plan comprises an assemblage of individual buildings, as opposed to a single mega-structure.
Two towers, 37- and 71-floors-high, are composed of stacked and clustered bundles of 860 individual dwelling units that vary in plan, section, and proportion, each with its own eight-foot-wide balcony "backyard" with views of the mountains, the Pacific Ocean, and the city's urban landscape. Views of greenscapes are formed by inner gardens and the borrowed landscape of a re-vegetated Pershing Square. Broad expanses of blue sky are framed by the white concrete of the building's slabs, balconies, and bridges.