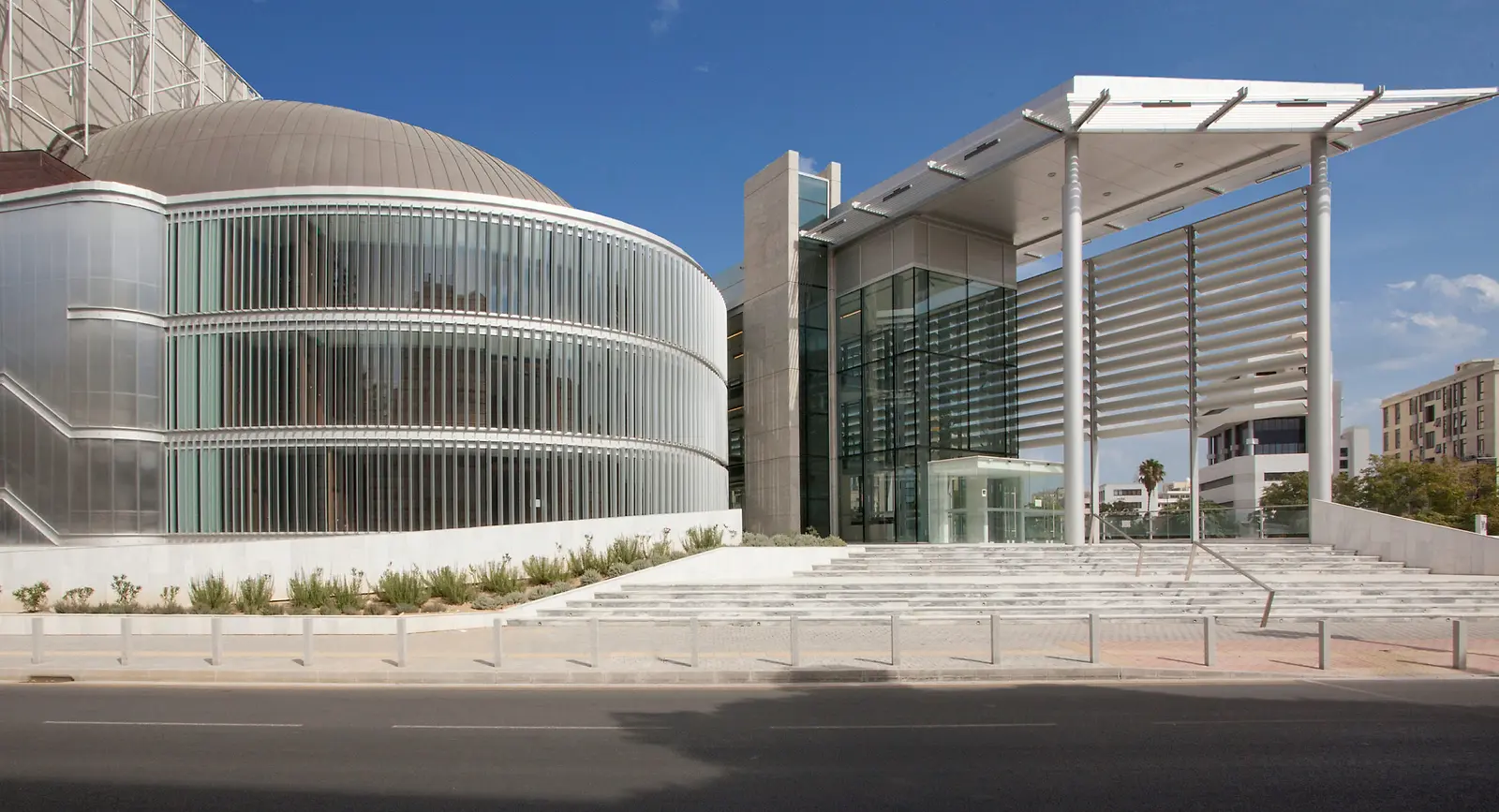 National Theatre of Cyprus
The design for the new National Theatre of Cyprus, won through an open international competition in 2003, extends the procession of public space established in KPF's earlier design for the Cyprus House of Representatives, one block to the south.
Integrated with a public park, the theatre engages the community it serves. The park takes the shape of a grand amphitheatre, providing a setting for outdoor concerts and relating to the entry foyer. A raised landscaped berm provides a protective edge to the site, while a private theatre garden is set at the heart of the site away from traffic noise.
Both auditoria combine intimacy and flexibility. The 550-seat Lyric Theatre is exposed to the street and garden. Externally, the auditorium volume is the focus of the composition. Internally, the audience enfolds the stage to create an intimate theatrical environment, minimizing the distance from actor to audience.
The 150-seat New Theatre is conceived as an open-ended workshop space. Simple galleries ring the room, creating a highly malleable performance space, configurable with the stage set in the center, at the ends, or to one side of the room, and accommodating promenade performances that extend into the private garden beyond.