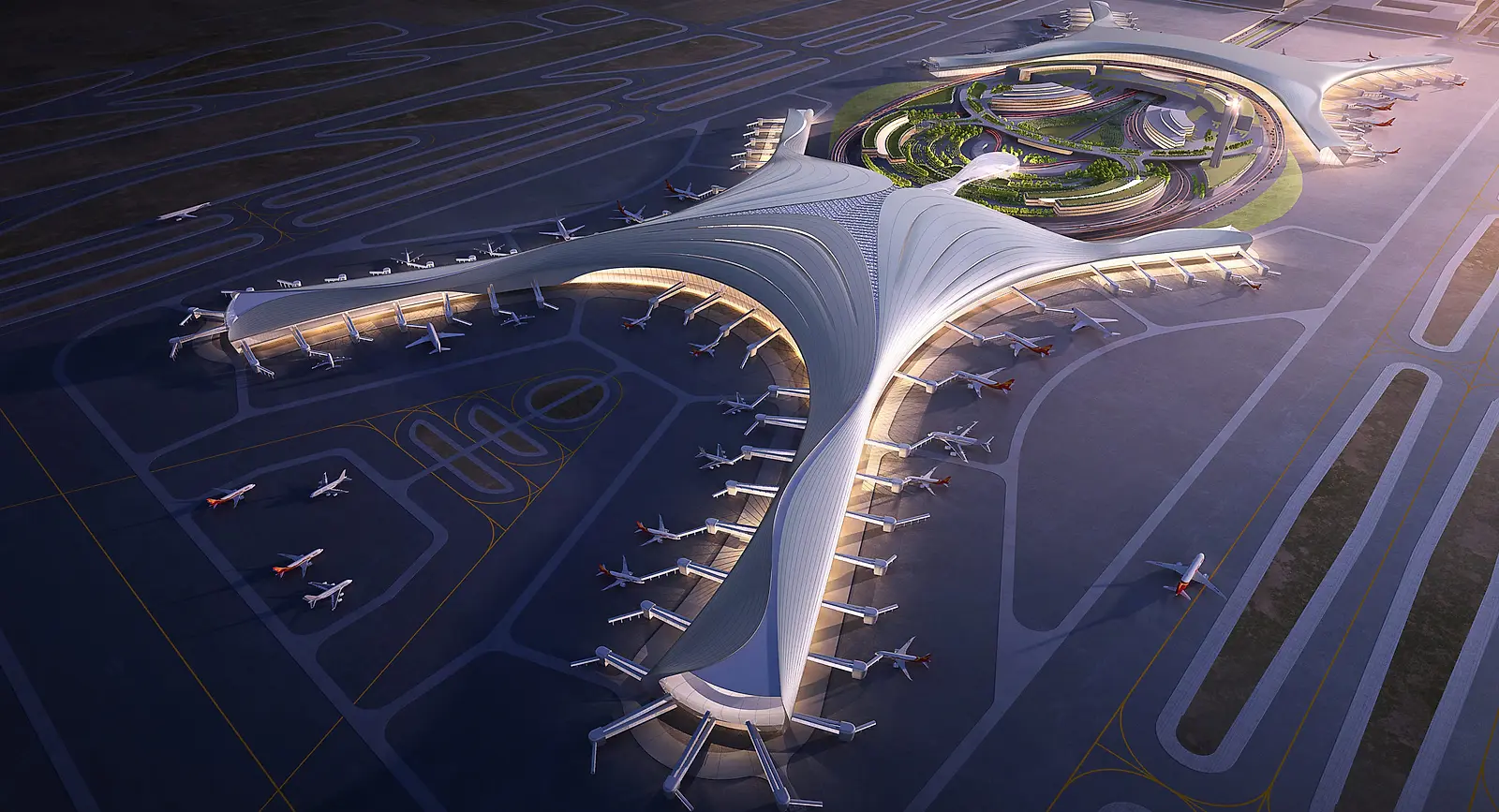 KPF was awarded 1st place in a design competition for the Third Terminal at Lanzhou Airport, with a design that combined global expertise with contextual design.
Starting with efficient terminal layout, the design of the ribbon piers recalls the classical art of Fei Tian flying dancers, the ribbons of the piers elegantly extending to create a symmetrical central space. A dramatic skylight runs the length of the interior, inspired by the sweep of the Yellow River, guiding passengers through their journey. The departure hall was designed to provide open views, allowing passengers to see their destination throughout their journey whilst a series of open spaces serve as intermediate destinations and provide a variety of experiences for the traveller.
The GTC is based on a valley concept, all levels are lower than the terminal, ensuring that the passenger's focus, as they approach, is on the massing of the terminal above.
Terrace roofs enclose the space with gardens and a raised garden runs through the entire GTC providing a continuous pedestrian link through the complex. Pavilions running through the centre of the GTC provide vertical links to fully-integrated public transport services.
The terminal has been designed to accommodate future growth, with potential for the initial 123-stand terminal, for up to 38 million annual passengers, to be joined by an additional 57 stands to serve 60 million passengers by 2045. These elements complete a unified layout, the two halves embracing a central, landscaped public realm.