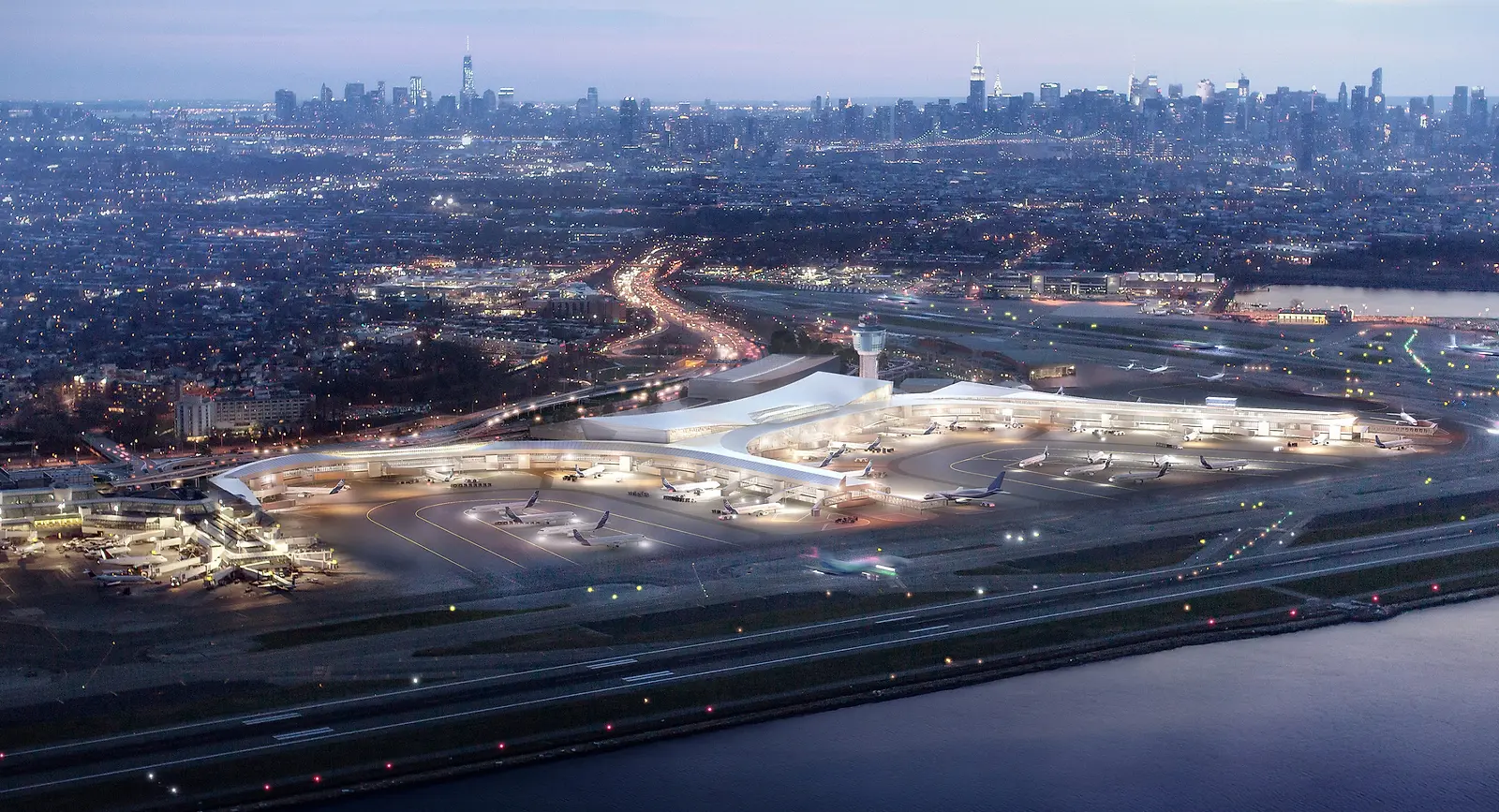 LaGuardia Central Terminal
KPF's LaGuardia Central Terminal reimagines the nature of airports to create a composition that is a perfect balance between form and function.
Elevating the passenger experience was the primary design objective for LaGuardia's new Central Terminal. The terminal de-stresses the travel experience and eliminates needless complications by simplifying movement and clarifying transitions between spaces. The terminal's formal architectural language, material choices, and lighting create sequences and wayfinding that is intuitive, establishing a seamless flow between landside and airside and vice versa.
Traditional terminal spatial arrangements and programming relationships are also reimagined for the new terminal, rejecting the sterility commonly found in airports in favor of a design that exudes vibrancy and comfort. Gate waiting areas, generally filled with rows of monotonous seating, become bars and cafes. A typical food court becomes a lively social node filled with a variety of programming, amenities and elevated seating that creates a more dynamic and memorable travel experience.