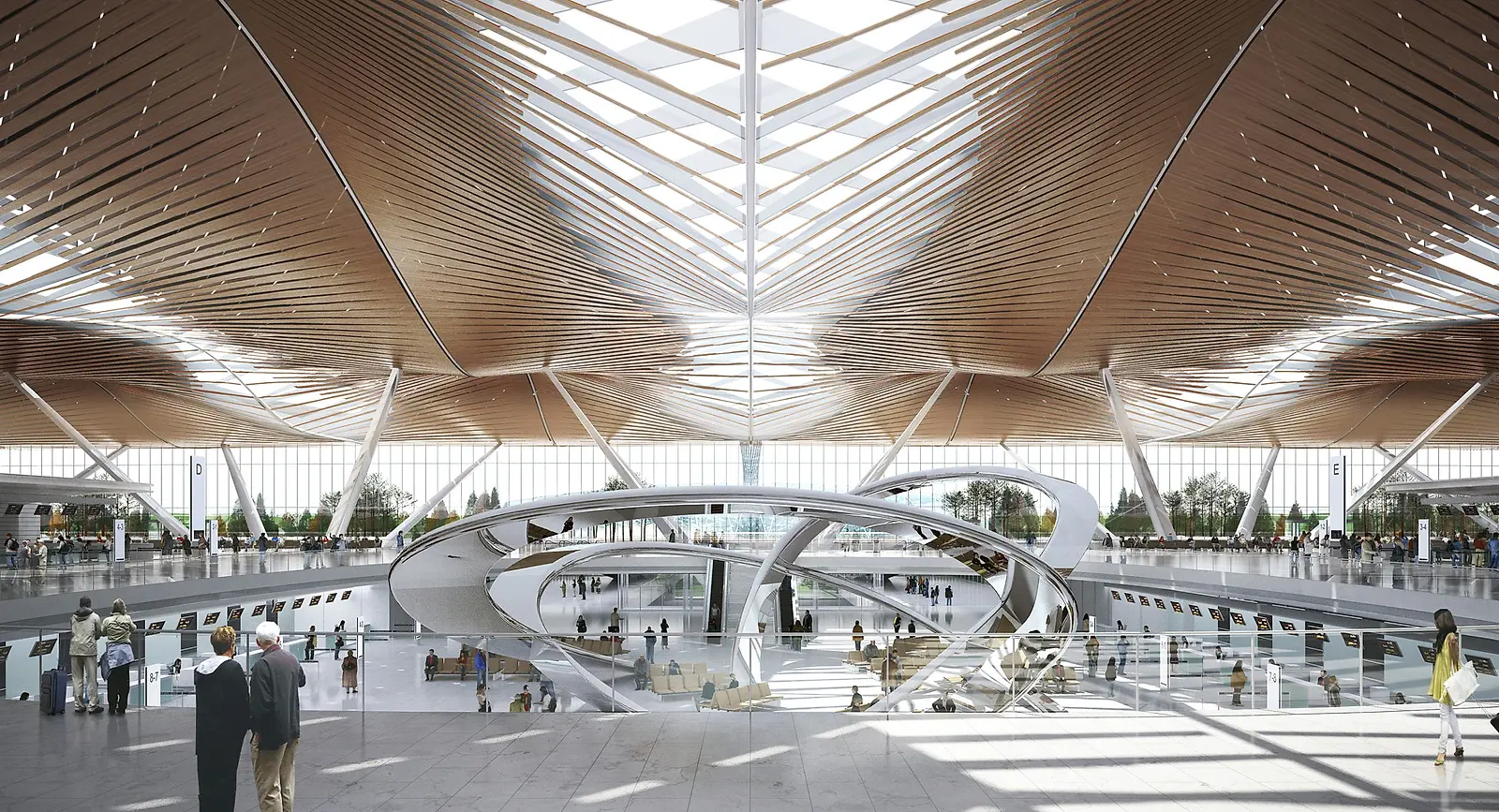 Incheon International Airport
Terminal Two
The design for the Incheon Airport's new Terminal Two balances key goals established by multiple airport stakeholders: cost-efficient construction, a flexible layout, ease of wayfinding, short walking and taxing distances, and quick BHS connections.
KPF's plan achieves the best possible balance between varied constraints by combining a well-organized stand arrangement with an efficient centralized terminal processor and generous landside access. Long piers spread apart from one another, allowing the end of each pier to warrant the most efficient and compact ramp areas. Taxi lanes on the north of the terminal maximize maneuverability of aircrafts in the airside, while on the landside, all types of vehicles have accessibility. Planned with future operations and flexibility in mind, large landside area are reserved for expansion in the final phase without any disturbance of aircraft operation.
Inside, multiple levels converge to enhance the passenger experience. At the departure level (Level 4), the inside of the terminal introduces natural light with skylights to foster comfort. A large atrium in the middle offers a sense of opening while connecting this level to Level 3, which hosts boarding lounges that are also equipped with skylights and are well-landscaped. The arrival level (Level 2) is configured without floor level changes to ensure a fast and convenient passenger arrival experience, and is visually connected with the departure level above to create a spacious atmosphere with high ceilings and natural light.