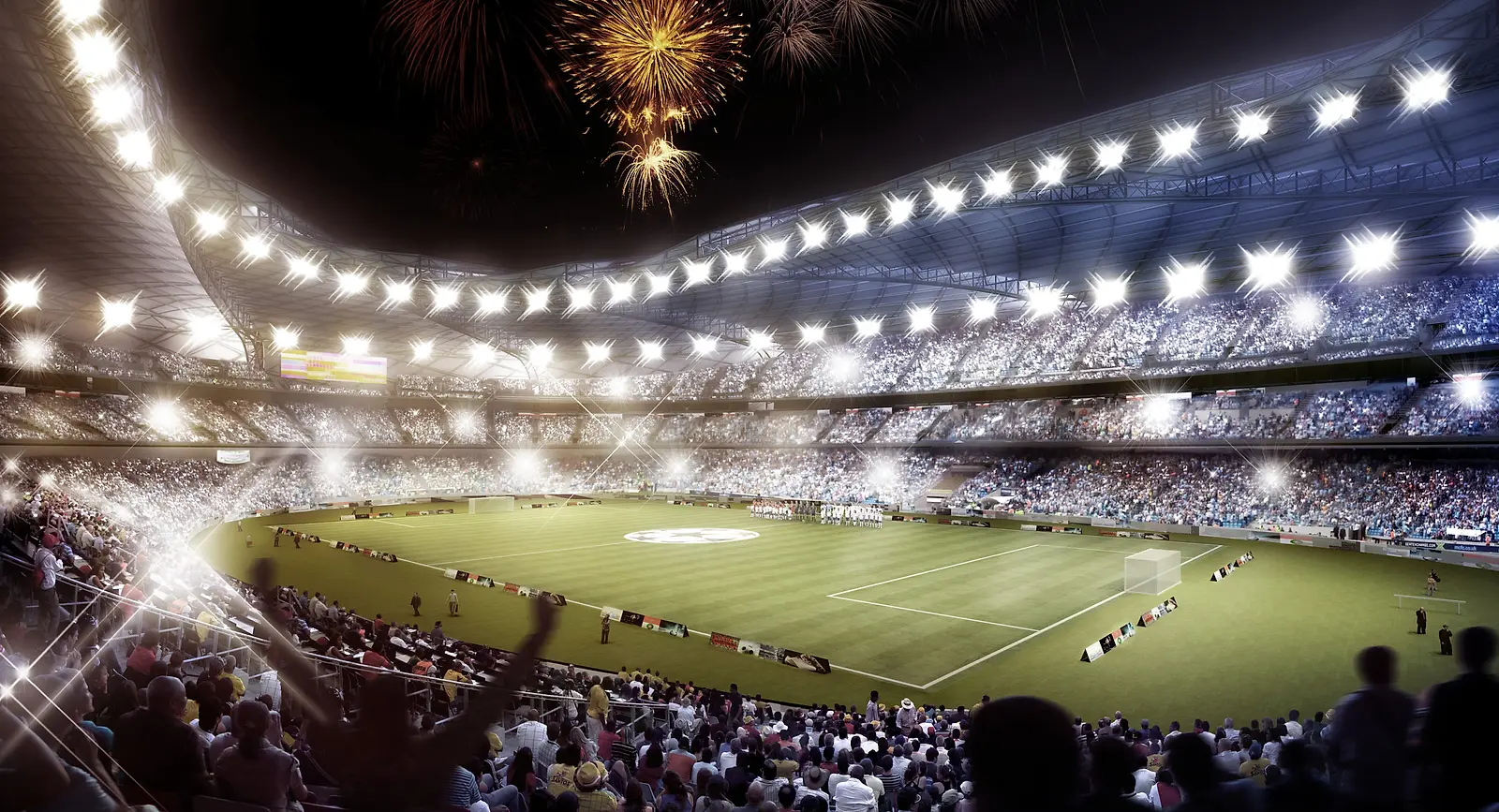 Grand Stade de Casablanca
The proposed stadium provides Casablanca and Morocco at large with the capacity to host a range of sporting events and international exhibitions, becoming a landmark destination for local fans and global visitors alike to appreciate its diverse programming year-round.
The Grande Stade de Casablanca's design promotes transparency in order to participate in the street-life of its immediate area. Situated on a knoll slightly above the landscape, the stadium has a curved envelope with resonant colors and textures that draw inspiration from the Atlantic coastline. Its roof design protects spectators from adverse weather, while the inclined part of its façade maintains its semi-open environment. A series of overlapping shells cover a landscaped walkway, wrapping around the complex in conjunction with the site's strategically placed entries. These pedestrian walkways channel crowds with clear urban gestures that radiate from the complex, embracing its spectacle and regulating accessibility.
During off-seasons, the site doubles as a semi-open marketplace, further embracing its contribution to the economic development of Casablanca, Lahraouine, and beyond. Situated on the city's outer green belt, the stadium becomes the focal point of the passageway to and from an urban center, attracting further development in close vicinity to major access roads and transportation facilities including an airport, two highways, and multiple rail lines. The location also inspires the stadium's unique landscaping, which accentuates the green belt's passage through the building's monolithic elements and incorporates concentric ripples that register their presence within the scenery.