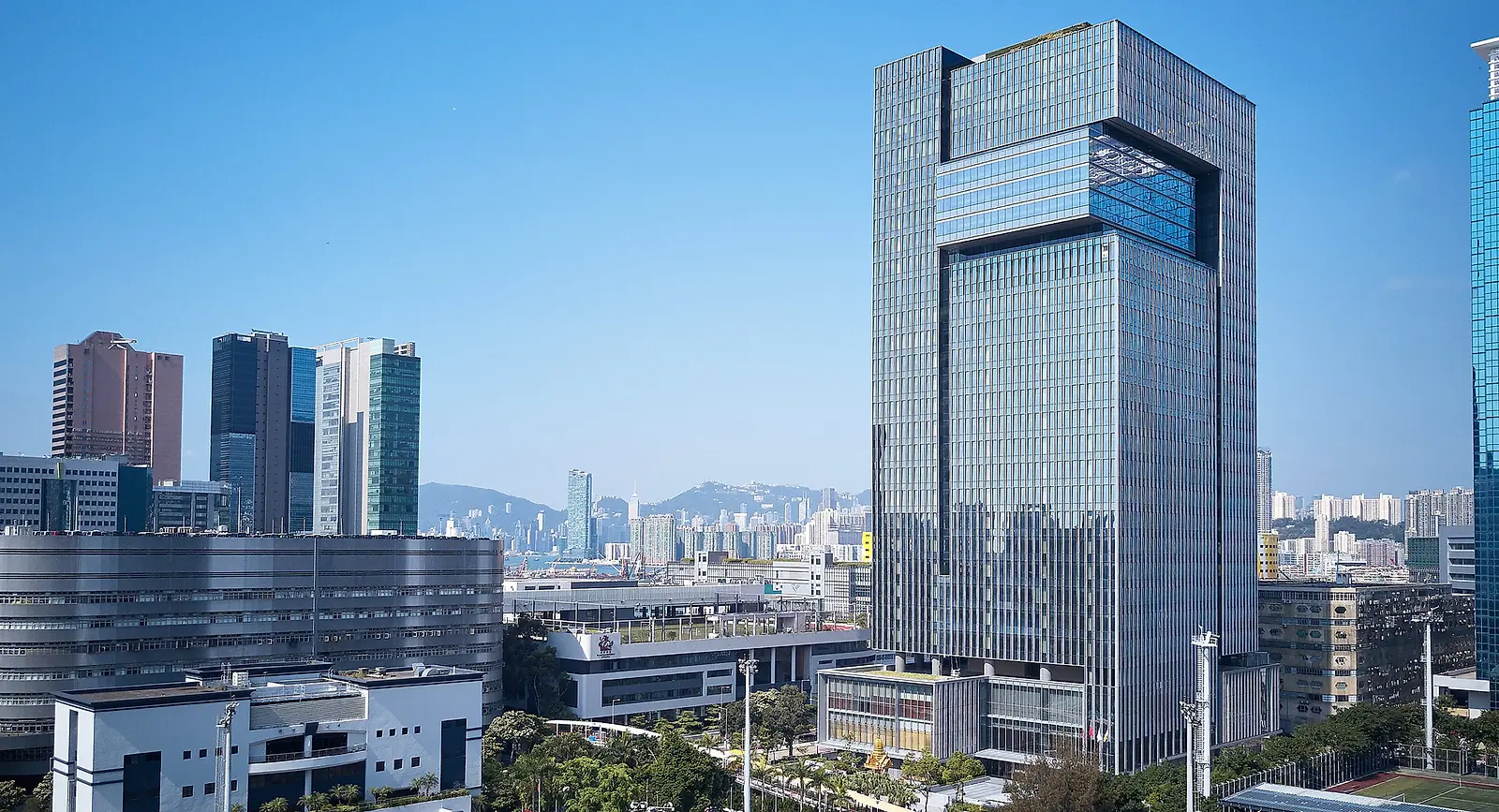 Goldin Financial Global Centre
Goldin Financial Global Centre, located in Hong Kong's emerging West Kowloon district, provides Class A office space and an iconic visible presence that draws top financial tenants and visitors alike.
Interlocking cubes that are both rational and sculptural in form allow for a combination of large-scale office floor plates and unique spaces of activity including terraces, atriums, restaurants, and roof gardens. Facing the park and mountains, a manicured landscape encloses the spacious entry court, seamlessly connecting tenants to an expansive lobby that spans the width of the site. Goldin Properties' headquarters are located in the tower's top three floors, centered on a dramatic three story atrium overlooking Hong Kong Harbor to the south.
The LEED Platinum-certified tower features operable windows for climate control, deep vertical mullions, and highly articulated, textured curtain walls that allow for increased interior lighting on the north façade and shade on the south façade. The tower's outdoor roof terrace has a green wall and a significant photovoltaic array. With its sustainability measures, energy efficiency, and overall unique form, Goldin Global Financial Center sets a new standard for Hong Kong's growing west business and cultural district.