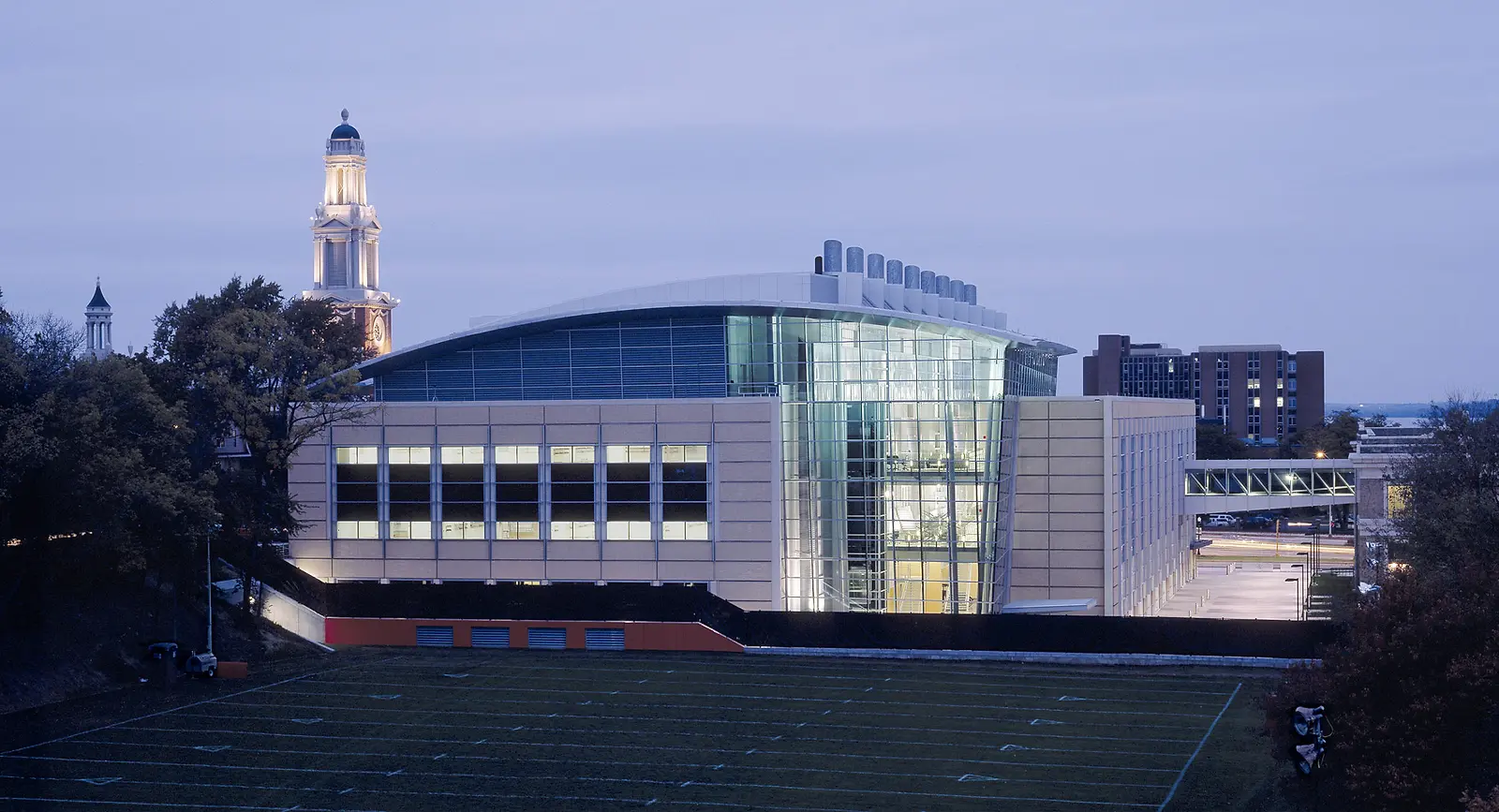 Engineering Centers Building
University of Wisconsin
The Engineering Centers Building is organized as a series of interdisciplinary centers that focus on various fields of engineering studies, such as experimental automotive design, computer technology, technical communication, microscopic motor design, and semiconductor fabrication.
The spaces that support these programs range from flexible workshops and meeting rooms to labs and clean rooms. Beneath a large skylight, a central, three-story interior "street" provides access and natural daylight. Meeting and study areas border the street and are used for project displays, student association activities, and major events. Bridges link the labs and clean rooms to offices on the second and third levels. A translucent polycarbonate technology wall showcases the building's mechanical engineering systems as both a piece of art and a teaching tool.
The building marks the northwestern corner of the campus and serves as a transition from an eclectic, institutional environment to a smaller-scale residential fabric. The building slopes down at the diagonal towards a three-story, neo-classical campus building. The north wall mimics the slope through a curved wall, linking the building to the existing campus façades while bending back to reveal and celebrate the façade of an adjacent church to the west.
The exterior façade expresses the building's technology-enriched program through layers to reveal the means of construction. The brick is a non-load bearing panel supported from behind by a precast concrete panel, which itself is hung off the concrete superstructure. The Engineering Centers Building respects tradition while communicating the innovation intrinsic to one of the country's foremost engineering programs.