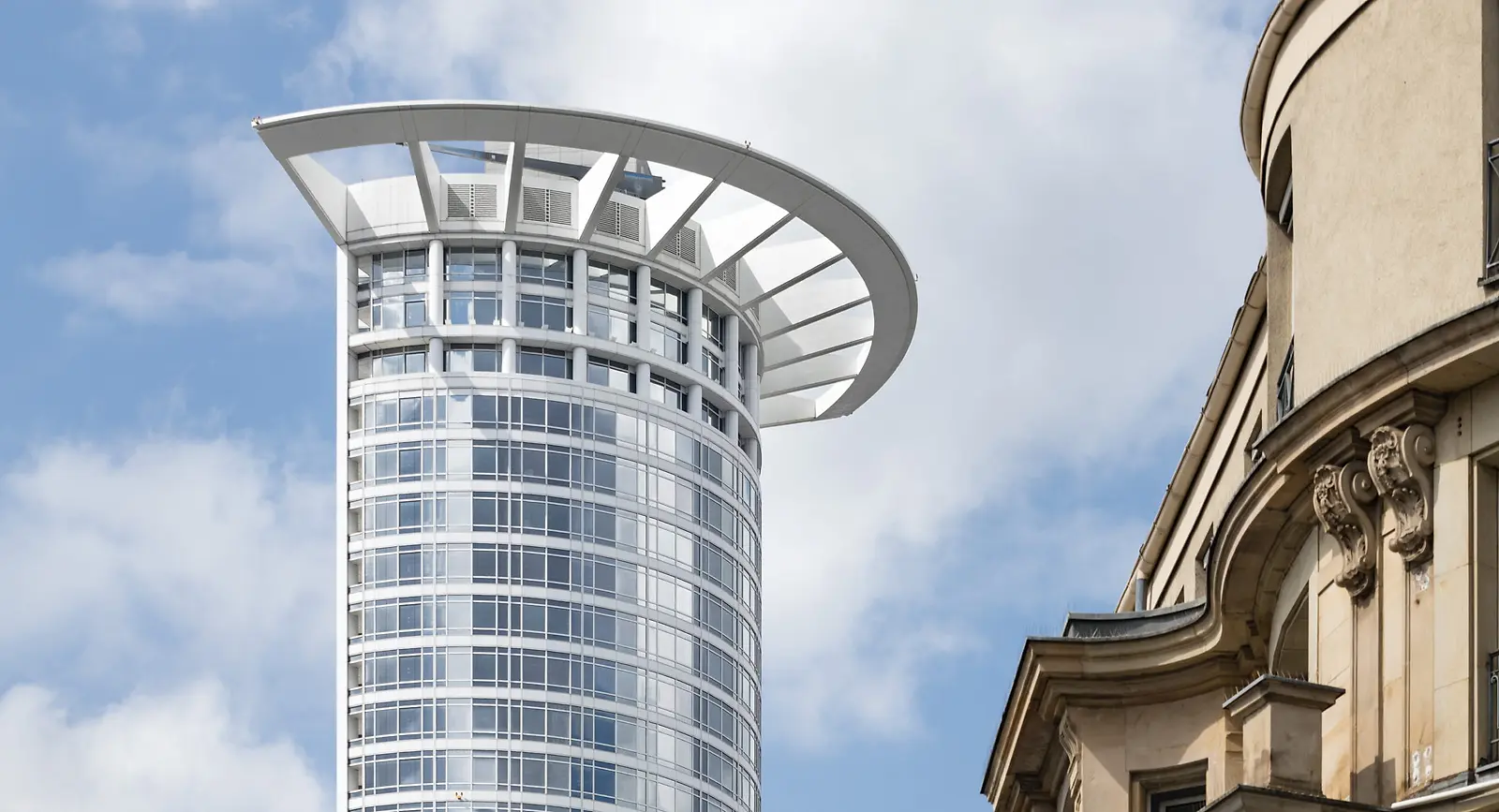 DZ Bank Headquarters
Westendstraße 1
The award-winning DZ Bank Headquarters anchors the Frankfurt skyline while stepping down to correspond to neighboring towers along Mainzer Landstrasse and ultimately the scale of the quiet, residential community of Westend.
The design acknowledges and represents the complexities of the site with one side facing the low-rise residential community, the other the city's central commercial district. Unlike the more classical symmetry of the building's predecessors, the multiple facades and volumes of Westendstrasse 1 permit a dialogue with the context in a modern language that is at once formal and informal. Opposites such as heavy and light and static and dynamic read and are resolved in the structure's composition.
A curved office and residential tower of reflective glass and painted aluminum and topped with a two-story loggia and a dramatic cantilevered crown rises over a low-rise office podium with retail, a central winter garden, and underground parking. This lower portion connects to the surrounding residential community with blocks compatible with the scale of the neighborhood.