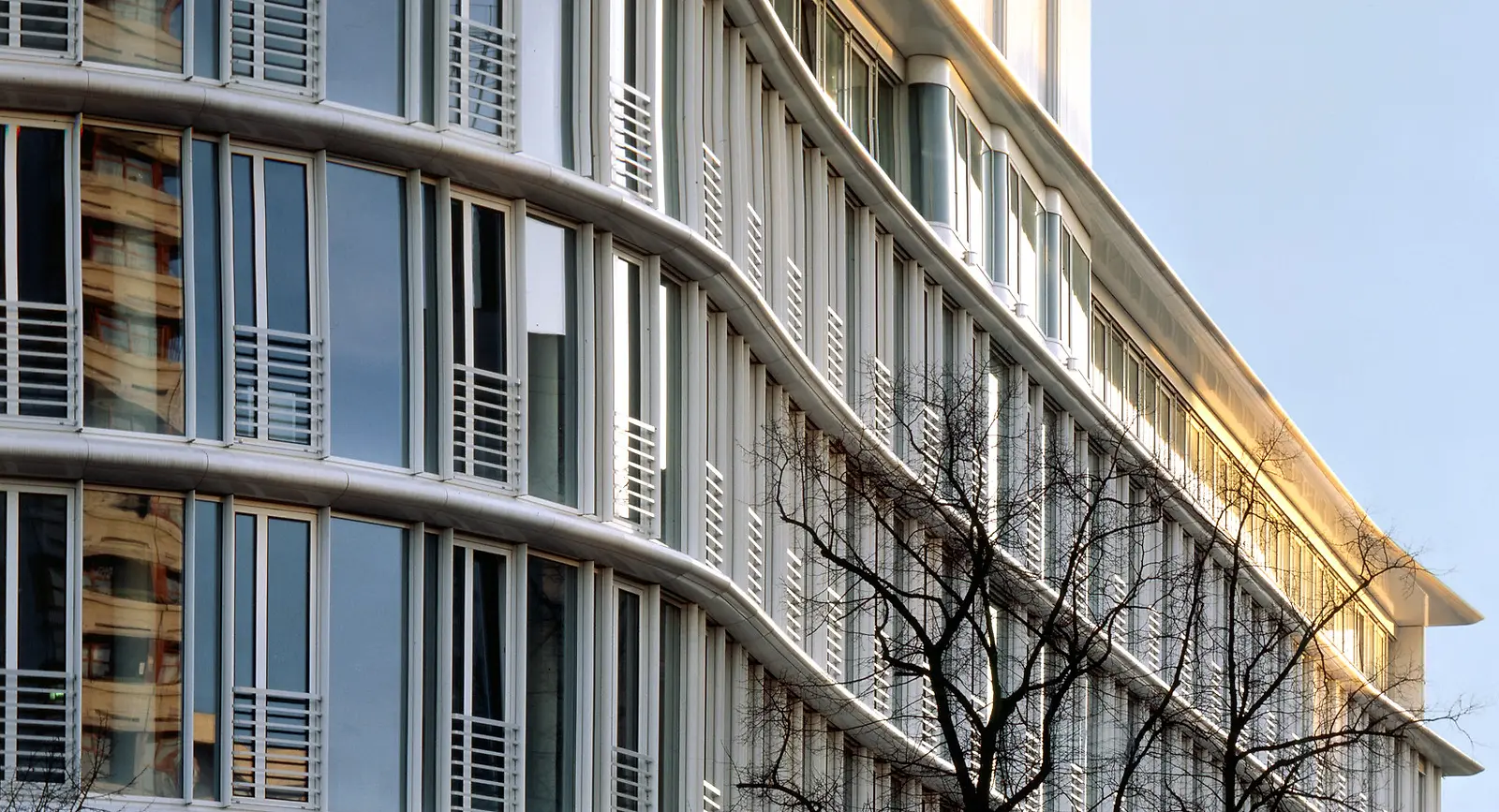 To maximize a narrow plot on a busy thoroughfare, Bismarckstraße 101's curved façade cantelivers over the site's corner and extends continuously down the intersecting sidestreet.
The project is located on the corner of Weimarer Straße and Bismarckstraße, a main boulevard connecting Berlin's east and west centers through the Tiergarten and the Brandenburg Gate. The design reflects the dynamic nature of a busy street. Starting at the line of the adjacent building, the street wall moves outward following a curvilinear path, cantilevers over the corner and returns along the side street.
Floor-to-ceiling clear glass provides an open vista over the city streets. White aluminium vertical fins arranged on an alternating pattern create opening and closing oblique views as one moves through the space. The design responds to a rigorous planning module with vertical divisions regularly spaced along the façade. Every second module contains additional vertical profiles framing operable doors. Horizontal, elliptical spandrel elements (sunshading boxes) and a roof canopy articulate the wall's curvilinear movement.
Ground level entrances are set back into the street wall by a curved panel and are flanked by rear illuminated, laminated glass. The construction detail conceals cold cathode slim tubing behind the horizontal aluminium profiles. The illumination brings the outside to the inside, providing a wall of welcoming light, counterbalanced by the dramatically patinated brass wall accenting the lobby.