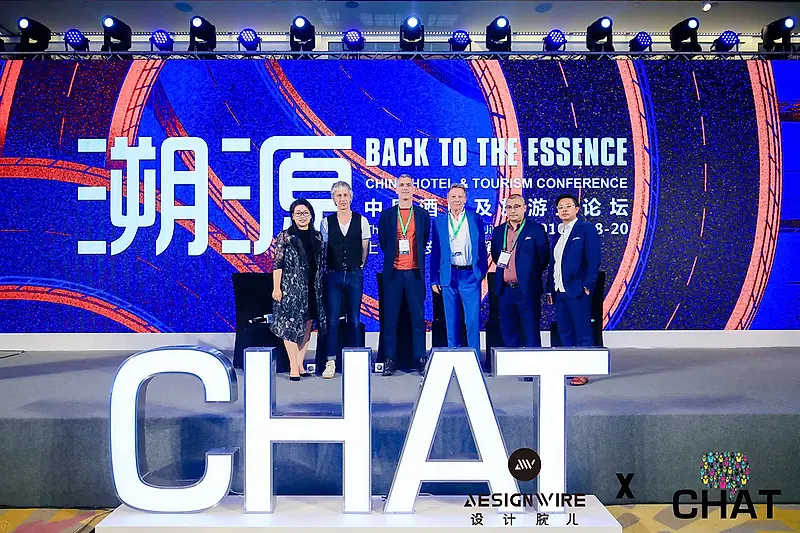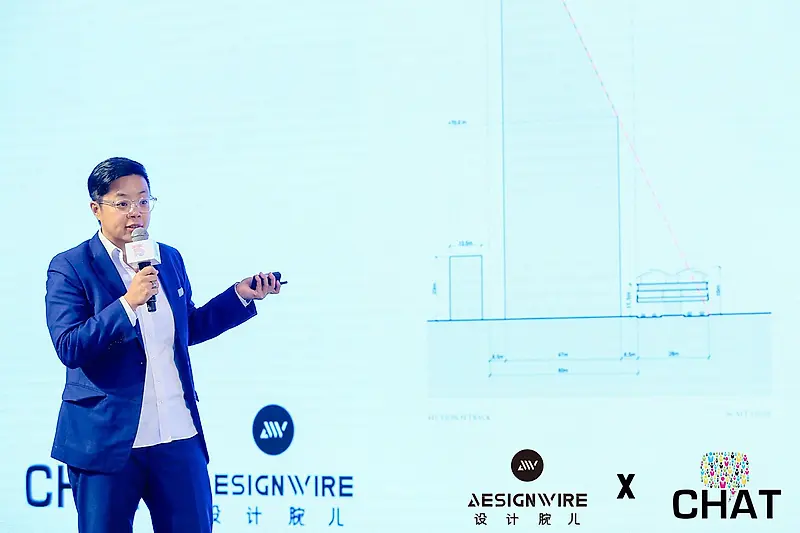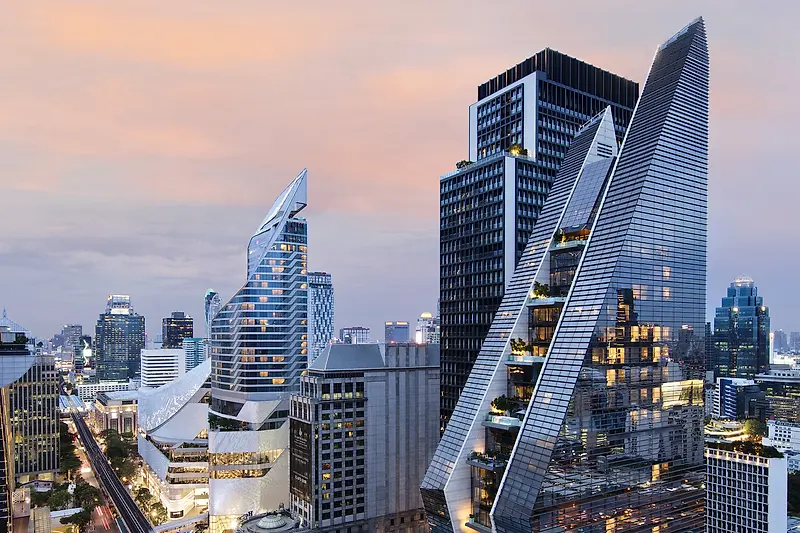 Yee Tak Lau Speaks on Behalf of KPF at the 2019 China Hotels and Tourism Conference
The director, in discussion with other international architects, presented on KPF's recent hospitality projects, highlighting the newly opened Rosewood Bangkok.
Among architects from AIM, MQ Studio, and Jade-QA, Yee Tak Lau spoke about some of the latest high-end hospitality developments in Asia. She outlined KPF's hospitality design experience, citing projects such as the Park Hyatt Shanghai, Jing An Shangri-La, Grand Hyatt Tokyo, and Conrad Miami. Using the firm's recent Rosewood Bangkok as an example, Lau illustrated the importance of considering the site's cultural context during design planning.
Rosewood Bangkok, located in the central business district, acts as a representation of greeting and hospitality by drawing from elements of Thai culture. The building, inspired in form by the Thai hand gesture of welcome, provides both communal and private spaces, which allow for flexible tenant use. Traces of Thailand's rich tropical environment accent the atria and terraces, creating a warm and inviting ambiance. Rosewood Bangkok connects directly to the adjacent Ploenchit Skytrain Station and offers luxury amenities such as an outdoor swimming pool, fitness center, two restaurants, and two bars, further welcoming visitors to the surrounding city. Lau spoke about the project's development from its initial plan to full realization, noting design challenges and solutions and elaborating on KPF's design experience during a panel discussion following the presentation.
CHAT is a biannual conference held in Beijing and Shanghai that promotes discussion about the business process behind hotel and tourism projects. Learn more about CHAT here.