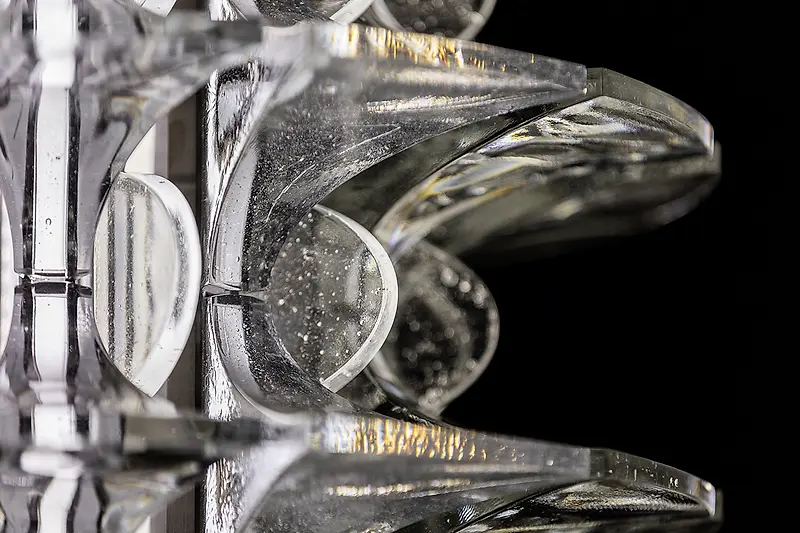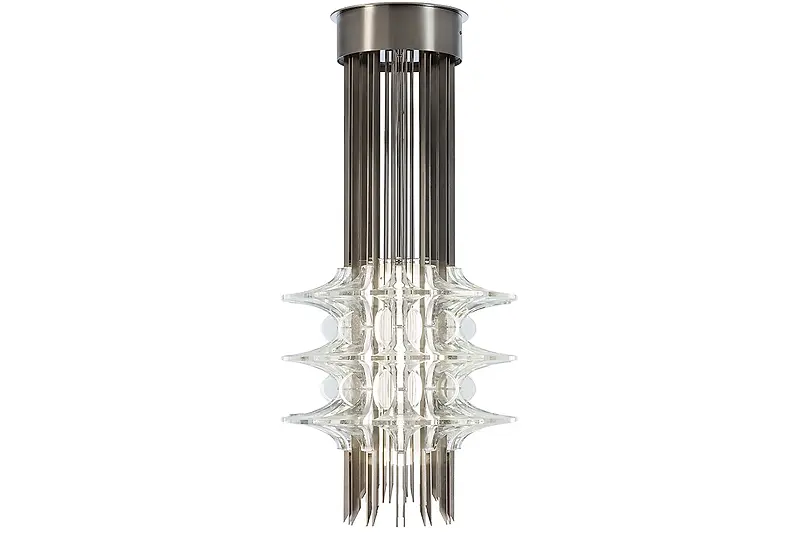 William Pedersen Partners with LASVIT to Create Glacier Chandelier
The KPF co-founder celebrated the US launch of the new piece at LASVIT's SoHo atelier in New York City, after previewing the chandelier at this year's Milan Design Week.
One of the earliest inspirations for the Glacier chandelier dates back to Pedersen's expedition to Ellesmere Island, where he trekked over glaciers. "It was in May, when the ice was just starting to melt. We chopped chunks of it out of glaciers for drinking water. A pail of freshly-hacked ice from a glacier had somewhat the same visual quality of cast glass," says Pedersen.
Pedersen and the LASVIT team sought to recreate this vision, suspending air bubbles in cast glass to form the icy designer piece. Glacier is described by LASVIT as 'a piece of winter beauty, ideal for exhibition inside a house which can withstand any change of season.'
LASVIT was founded in the Czech Republic in 2007 by Leon Jakimic, with the mission of combining the authenticity of glass with innovative technologies and creative craftsmanship. Collaborations with renowned designers and artists include Nendo, the Campana Brothers, Ross Lovegrove, Daniel Libeskind, Maarten Baas, and Czech designers Rene Roubicek and Borek Sípek.
To learn more about the Glacier chandelier, visit LASVIT.