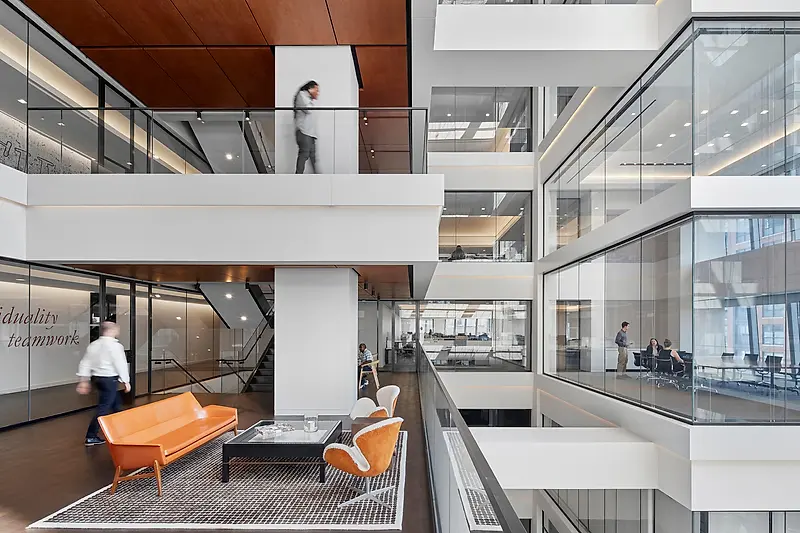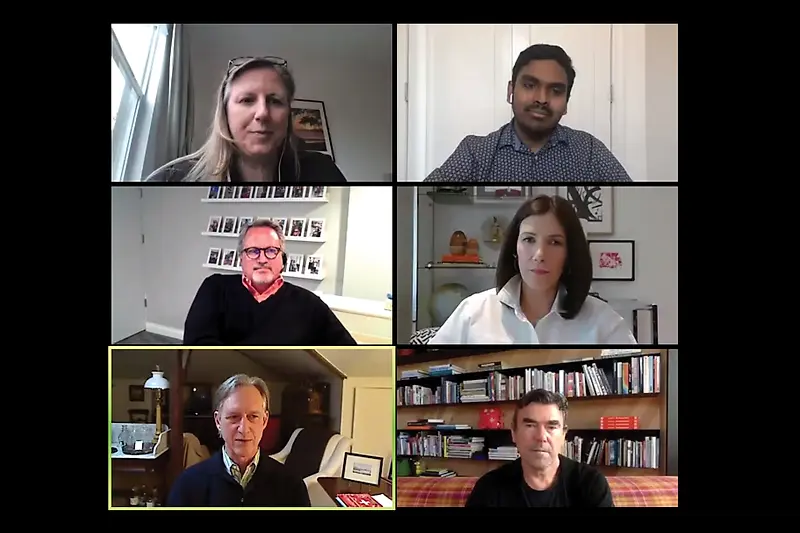 Robert Whitlock Discusses How COVID-19 Will Change the Workplace with Metropolis
On Thursday, April 30, the KPF Principal joined the magazine's webinar series Metropolis Forums to share thoughts on how we might reimagine the office in light of the current pandemic.
Whitlock participated in the discussion entitled "Returning to a Better Workplace" moderated by Avinash Rajagopal, Editor in Chief of Metropolis, along with panelists Kelly Farrell, President and CEO, CallisonRTKL; Tom Powers, Co-President and CEO, IA Interior Architects; Clive Wilkinson, President and Design Director, Clive Wilkinson Architects; and Lindsay Wilson, President, Corgan.
Metropolis writes of the event: "In the last decade, floor plans, utilization ratios, amenity packages, real estate calculations, and corporate policy and programs have all seen huge changes. However, by disrupting business-as-usual so fundamentally, the global pandemic has brought to the fore many opportunities that previously were on the fringes. Informed by everything from remote working to public health concerns, architects and designers must be prepared to imagine workplaces of a kind they have never had to before."
Since beginning professional practice, Whitlock has focused on density, public space, programmatic integration, and the influences of these elements on the quality and sustainability of the global city. Whitlock has led the design of office projects in cities around the world, including 18 Robinson in Singapore, CITIC Tower in Beijing, and Hysan Place in Hong Kong. A Fellow of the AIA, Whitlock has been an active member for more than 25 years, frequently serving as a guest lecturer and presenter at conferences including the Green Building Conference, the Ultra High Rise Building Conference, and the Smart Geometry Conference.
For more information, please click here.