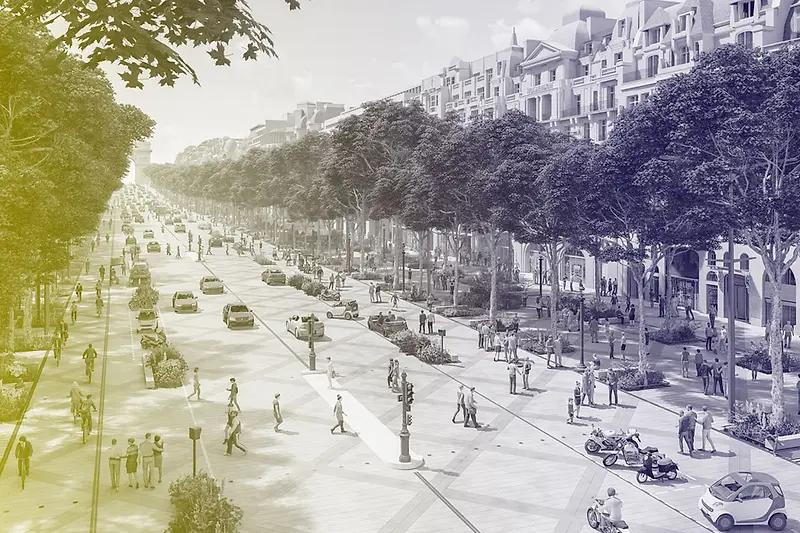 What Can New York Learn from Paris? James von Klemperer Discusses in Urban Design Forum Webinar
On March 29, the KPF President participated in a conversation centered around the proposal to update the Champs Élysées and how this may inform the future of New York's commercial corridors.
The webinar focused on efforts by Paris Mayor Anne Hidalgo to dramatically update the city's green space and restrict traffic emissions since her election in 2014. PCA-STREAM, a French architecture firm, has worked in partnership with the neighborhood group Comité Champs Élysées to create a plan that converts the iconic Champs Élysées into an "extraordinary garden."
James von Klemperer was joined by Philippe Chiambaretta of PCA-STREAM, as he shared the firm's vision to revamp the boulevard into a sustainable and inclusive public space, and Celine Armstrong of the Fifth Avenue Association. Following the topic of the Champs Élysées, the group discussed what New York City can learn from Paris' approach to reinventing a historic boulevard.
The free event was held over Zoom on March 29 at 11:30 AM ET. Learn more here.