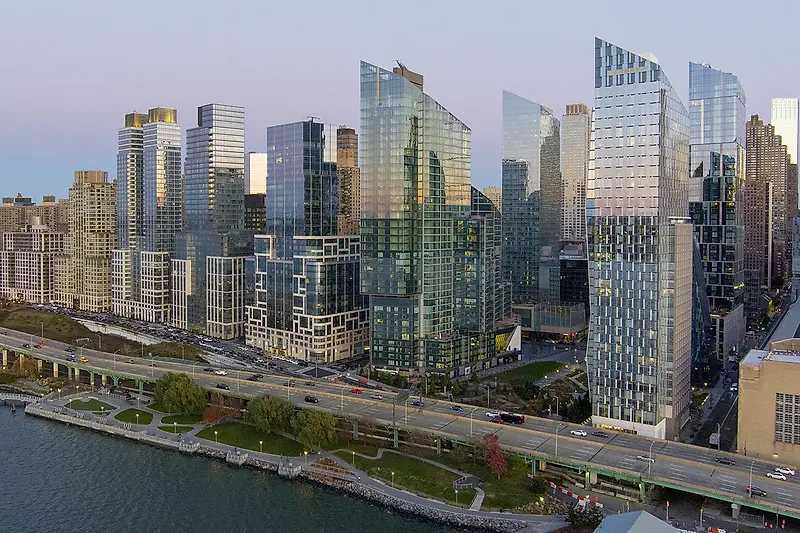 Waterline Square one of Building Design + Construction's Top Multifamily Developments
The residential development, which includes the mixed-income residential tower 2 Waterline Square, tops the publication's list of 10 significant projects.
Located on the west side of Manhattan, the three-tower development overlooks the Hudson River and features amenities such as a central park, children playrooms, and a skate park. KPF worked within the confines of a preset, ULURP approved massing while developing 2 Waterline Square, resulting in extensive terraces and outdoor living spaces for its 646 residences, building on the greenspace of the Waterline Square community.
Waterline Square won the 2020 Multifamily Project of the Year from Multifamily Executive in the High-Rise category. Read more about the award here.
Building Design + Construction's article covers 10 multifamily developments in the United States that opened in late 2020 or are scheduled to open in early 2021. Read the full list here.