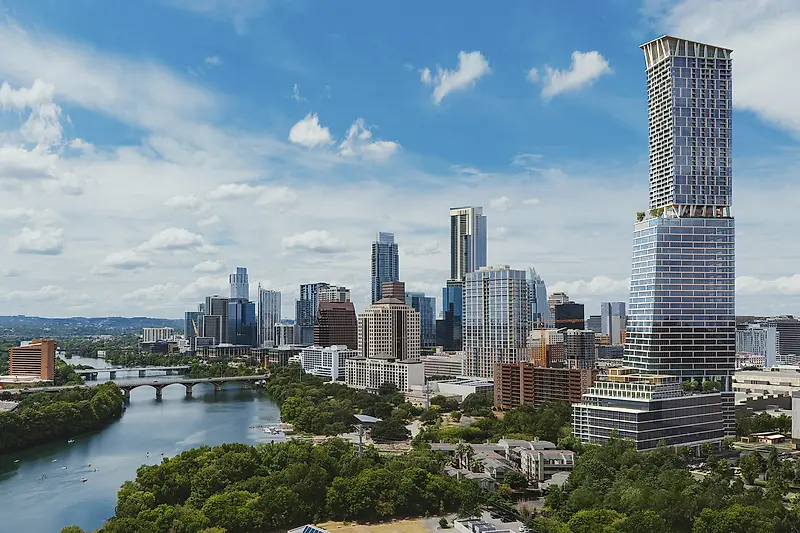 Waterline Featured in Dezeen Supertall Roundup
The KPF-designed tower at 98 Red River is among multiple projects over 300 meters planned for construction in North America.
The article, "Six supertall skyscrapers planned for North American cities," highlights the increasing trend of supertall towers, buildings over 300 meters tall, in cities throughout the US and Canada. Included on the list is KPF's Waterline project, which will be the tallest skyscraper in Texas upon completion. The tower overlooks Austin's Lady Bird Lake and embraces its natural surroundings through form and expression. The podium conforms to the bend of Waller Creek with a gentle curve and wraps a parking structure with hotel space. Above, office space and hotel amenities lift the tower from the podium, where exterior gardens celebrate the incredible views from the building. Accommodating the project's residential space, the tower's programs are bifurcated with indoor/outdoor amenities that are playful and porous in form and bring elements of the creek up into the tower.
Read the full article from Dezeen here.