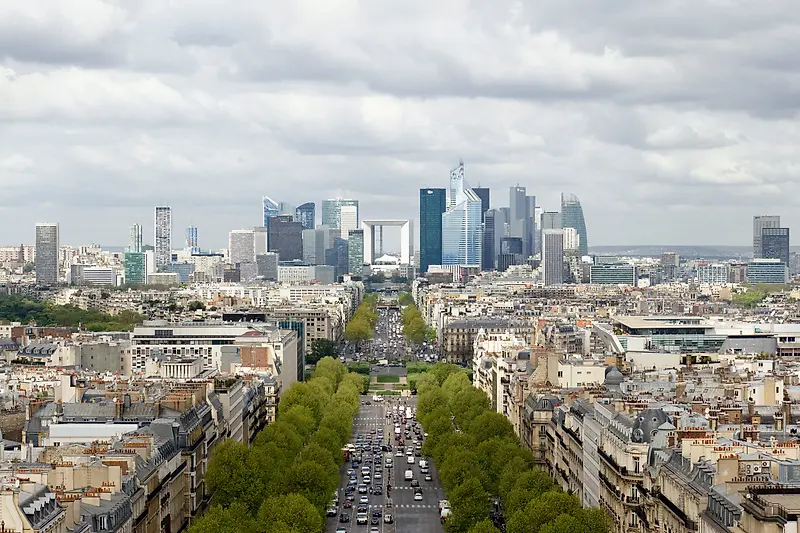 James von Klemperer Joins EY / ULI Europe Webinar on Global Business Districts
The discussion will mark the launch of the 2020 Attractiveness of Global Business Districts Report.
On Tuesday, May 19, the KPF President and Design Principal will join thought leaders and industry experts in a conversation focused on the importance of global business districts in major cities to mark the launch of the joint report from Urban Land Institute (ULI) and Ernst & Young (EY). The only international study to assess and compare the world's leading business districts, this research evaluates the world's largest concentrations of businesses, skills, economic power, and capital.
This report comes at a difficult time for cities and business districts. This panel discussion will delve into its findings and include a conversation on the key themes, showcasing how business districts will need to adapt to changing user demands, with a specific focus on the current crisis and potential changes in expectations and requirements for business districts as a result of the COVID-19 crisis.
von Klemperer will participate in the discussion alongside panelists Michael M. Edwards, President & CEO of Chicago Loop Alliance, Marie-Célie Guillaume, Chairman of the Global Business Districts Innovation Club and CEO of Paris La Défense, as well as Report Presenter Vincent Raufast, Senior Manager at EY. The event will be moderated by Lisette van Doorn, CEO, ULI Europe with closing remarks from Marc Lhermitte, Partner, EY. The discussion will be followed by a Q&A session.
For more information and to register, please click here.