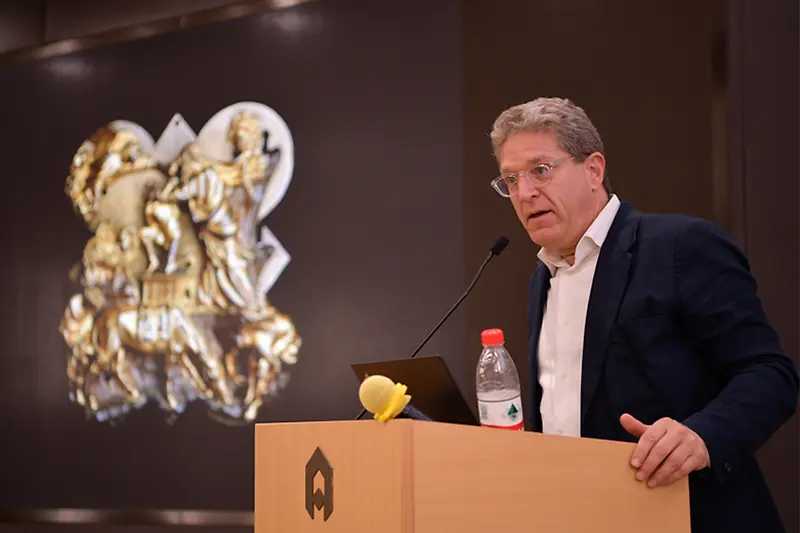 Urban Design Forum Appoints Jamie von Klemperer as Board President
On May 30, 2017, KPF President Jamie von Klemperer was appointed as the President of the Board of the Urban Design Forum, effective immediately. 
Von Klemperer became a Fellow of the membership organization in 2006, having served on its Board of Directors since 2015. He follows in the footsteps of Hugh Hardy, who passed away in March of this year and served as Board President from 2015-2017.
In his letter to the membership, von Klemperer writes, "As we honor our departed friend and colleague, we remember the spirit that Hugh Hardy embodied. More than ever we are resolved to carry on the mission that he championed at the Urban Design Forum: to strive to make our cities more livable, more accessible, more sustainable, and more beautiful."
At KPF, Jamie von Klemperer serves as President and Design Principal. Major ongoing projects include One Vanderbilt in New York and Earls Court in London, and past projects include Lotte World Tower in Seoul and Jing An Kerry Centre in Shanghai.
The Urban Design Forum "gathers designers, planners, developers, and civic leaders to debate the defining issues facing our cities." Its programming includes fellowships, lectures, roundtables, and workshops that promote conversation and equitable decision-making about the urban realm. Recent programs included a visit to Hudson Yards and a NY-LON video seminar event, hosted simultaneously our London and New York offices, that addressed high density and housing.