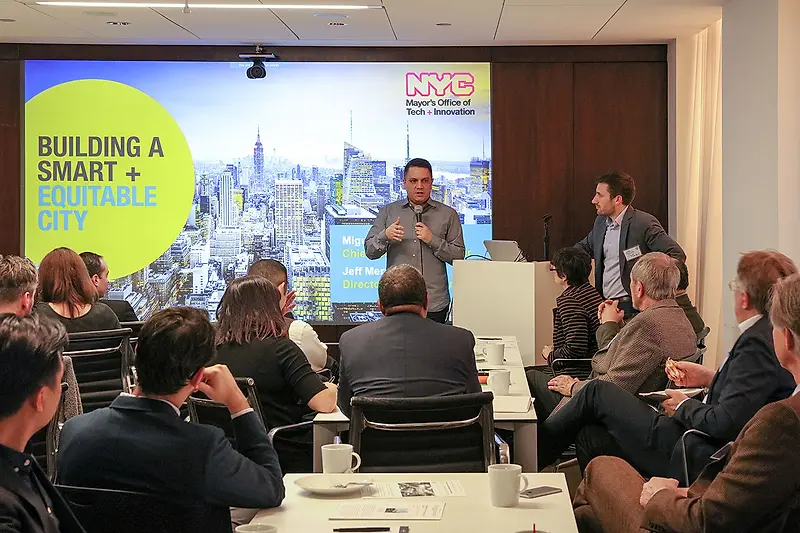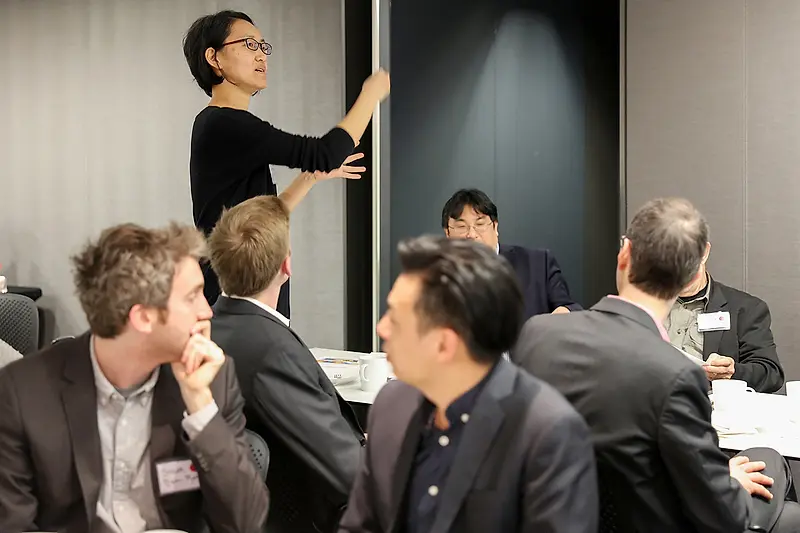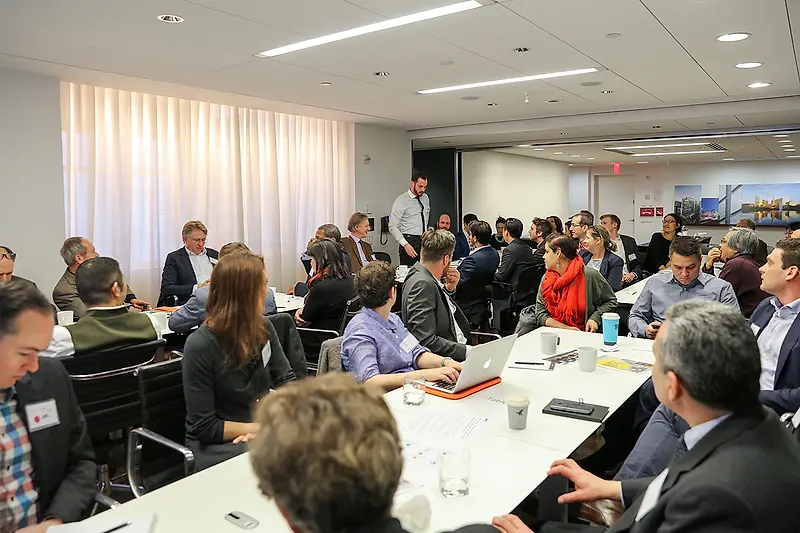 Urban Green Council Hosts Forum on Smart Cities at KPF
On February 1, 2017, the Urban Green Council (UGC) organized a discussion titled Making Cities Smarter: Using Data to Shape NYC to delve into the intersection of design and technology as it relates to the issues facing cities, especially climate change.  
Hosted at KPF's office in New York, the event gathered professionals across sectors who have shown exemplary leadership in sustainable design. It was the first installment of the new Design Leaders Forum, which will meet quarterly to explore topics particular to the industry at large.
To kick-off the dialogue, UGC invited speakers to give brief presentations of their choice. The panel represented various sectors, from academia to city government to private business, all with particular commitment to New York. Group conversation ensued thereafter. Attendees included some of the most prominent leaders in architecture and urbanism, including KPF clients like Related Companies (Hudson Yards) and New York City Housing Authority (Red Hook Houses). KPF was represented by Jill Lerner, Principal; Albert Wei, Senior Associate Principal; Luc Wilson, Associate Principal and Director of KPF Urban Interface; Gera Feigon, Environmental Specialist; and Burr Tweedy, Sustainability Specialist.
The question of how to visualize, interpret, and respond to the wealth of data our cities hold proves complex. KPF Urban Interface, which uses urban data analytics and visualization to inform design, has conducted research and case studies for numerous KPF projects. In conjunction with city partners, KPFui is working to expand and innovate the firm's decision-making to include the data-rich world within which it resides. This entails developing methodology and building applications to stay at the forefront of the most relevant issues.
Urban Green Council, the New York affiliate of the U.S. Green Building Council, upholds its mission to transform NYC buildings for a sustainable future. Established in 2002, it is a non-profit funded by contributions from foundations, its members, and corporate sponsors. For more information and UGC and its initiatives, click here.