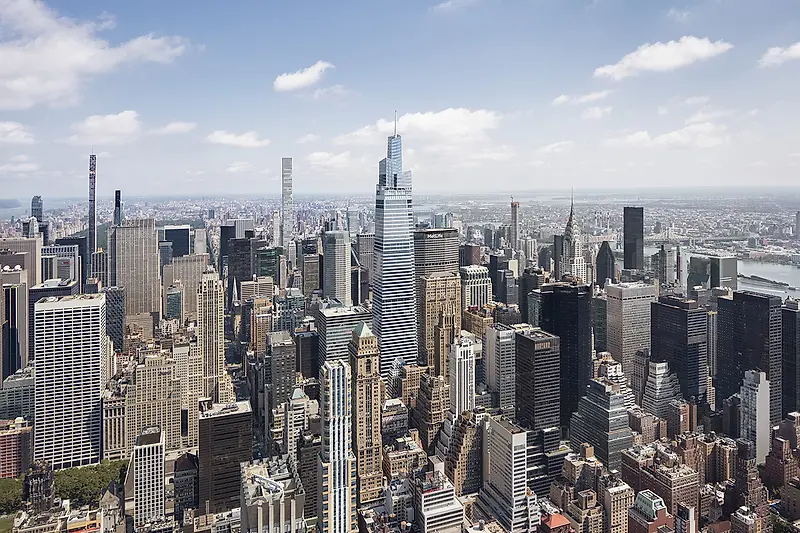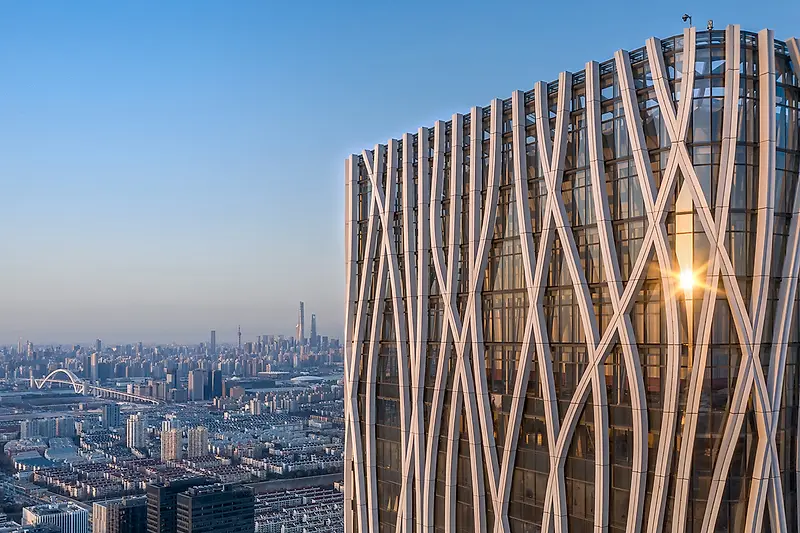 Two KPF Projects Win 2020 Emporis Skyscraper Awards
One Vanderbilt and Qiantan Center placed third and fifth, respectively, in this year's awards celebrating the 10 best recently completed towers over 100 meters tall in cities around the world.
One Vanderbilt is Midtown Manhattan's tallest office tower and offers a direct connection to Grand Central Terminal. The design is respectful of the historic, neighboring towers through its elegant tapering and angled form.
In Shanghai, Qiantan Center is a mixed-use project that includes a 270-meter office tower and a hotel tower, connected through a podium. The project's design takes inspiration from the nearby river's flowing water and the texture of woodgrain, materialized through vertical fins that scale the tower.
OCT Tower, an additional KPF project nominated for the award, rises 300 meters, housing office space with a retail podium at its base. The project is located beside the prominent East-West avenue within Shenzhen City and offers a new icon for the skyline.
Since 2000, the Emporis Skyscraper Awards have celebrated towers for their aesthetic and functional designs, recognizing international projects that rise over 100 meters and were completed during the previous calendar year.
In the 2019 program, 18 Robinson and Rosewood Bangkok were honored with awards. In 2018, MGM Cotai earned first place, with 52 Lime Street and CITIC Tower also receiving awards, read more here. Learn more about this year's Emporis Awards here.