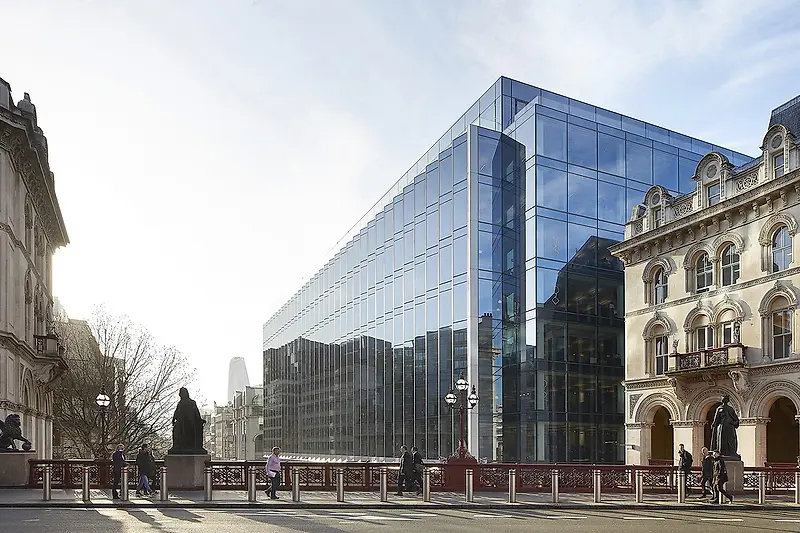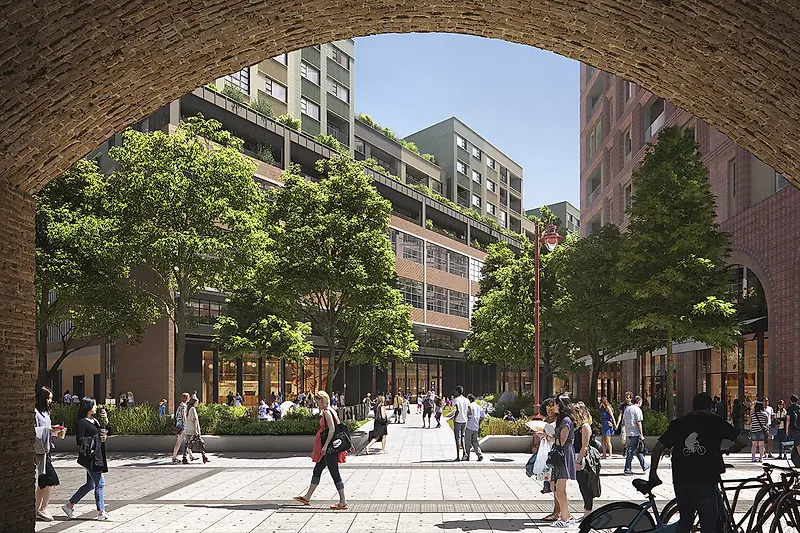 Two KPF Projects Shortlisted in the New London Awards
Two KPF projects have been shortlisted in this year's New London Awards. The Bermondsey Project, in Southwark, and Plumtree Court, in the City of London, demonstrate the breadth of KPF's work in London, from state-of-the-art workplaces to complex master plans.
Plumtree Court was shortlisted in the 'Working' category. It was designed from the inside out, with a focus on workplace and wellness, to meet the unique needs of clients and employees. KPF led the building design, working with multiple architectural firms to help coordinate their design of the interiors and knit these spaces into the overall building narrative.
In the 'Planning' category, The Bermondsey Project is one of London's largest build-to-rent developments, which will regenerate a brownfield site to revitalise the area and create a dynamic new neighbourhood where people of different backgrounds come together to live, work and play.
The New London Awards are organised by the NLA and presented in association with the Mayor of London, Sadik Khan, to celebrate the very best architecture, planning and new development across the capital, making London a better place to live, work and play. Read the full shortlist and vote for the 'People's Choice' award here.