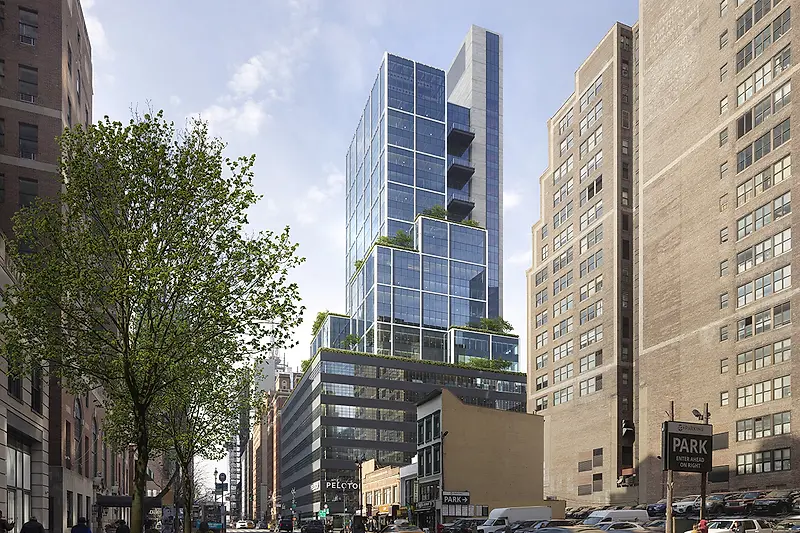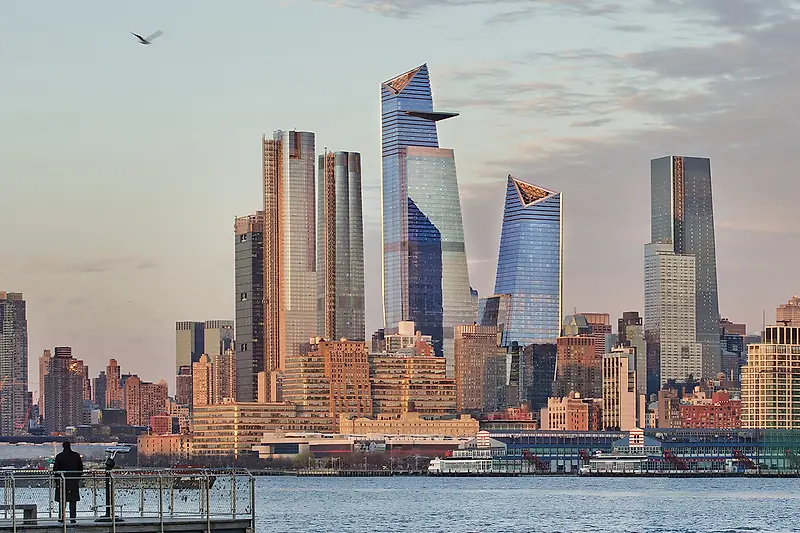 Two KPF Projects Ranked Among Top 10 LEED-Certified Buildings in New York State
With data gathered from the U.S. Green Building Council, Commercial Property Executive writer Anca Gagiuc ranked New York State's top projects that received LEED certifications in first three quarters of 2020. The listing focuses on office assets that earned Platinum and Gold, the highest LEED levels.
Hudson Commons, located at 441 Ninth Avenue in New York City, ranked third with a Platinum certification. KPF repositioned the existing eight-story warehouse and added a new, 17-story tower rising from the base. Gagiuc notes that "[by] repurposing [the] existing building, the owners managed to considerably reduce its environmental impact as it preserves embodied carbon. Specifically, more than 85 percent of the existing building's envelope and structural elements were reused, and 80 percent of construction and demolition debris was diverted from the landfill." The project also used regional and recycled content, along with FSC-certified wood and low-emitting materials, to further the project's minimal carbon impact.
Earning the 10th spot on the list is 30 Hudson Yards, New York City's fourth tallest building and home to Edge, the highest outdoor observation deck in the Western Hemisphere. The project includes a stormwater reuse system and Low-E glazing. Said Gagiuc of the project, "[sustainability] has been at the center of this development, with the larger Hudson Yards project earning New York City's first LEED Gold neighborhood certification for a multitude of features, including its green infrastructure, public transportation linkages, pedestrian-friendly community design, a microgrid with two cogeneration plants, a stormwater reuse system and mechanical systems that conserve potable water."
Learn more about these projects and see the full ranking here.