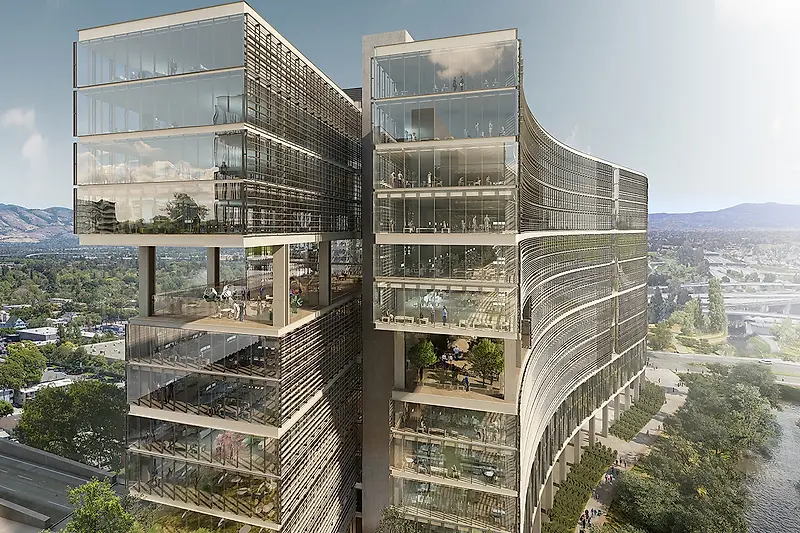 Two KPF Projects Named "Major Developments to Watch in 2022"
Following Downtown West's unanimous city approval last summer, the article notes that Google's new mixed-use campus will be the largest development in the city's history. KPF is part of a world-leading architecture and planning team working on the project that will transform 80 acres of land near Diridon Station. The plan includes 7.3M square feet of office spaces, and 15 acres of green spaces open to the public, in addition to retail stores, hospitality, and housing units.
The second KPF project included in the list is South Almaden Boulevard, an office development comprised of two connected towers that each rise 16 stories. The project aims to revitalize downtown San Jose as the neighborhood recovers from the pandemic. Overlooking the Guadalupe River, the building's design takes inspiration from the surrounding nature and prioritizes user comfort and tenant flexibility.
Read the full article from San Jose Spotlighthere.