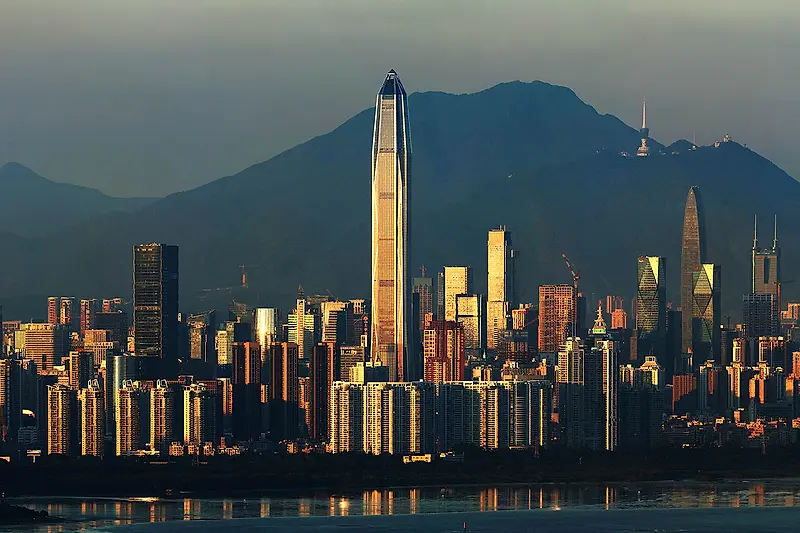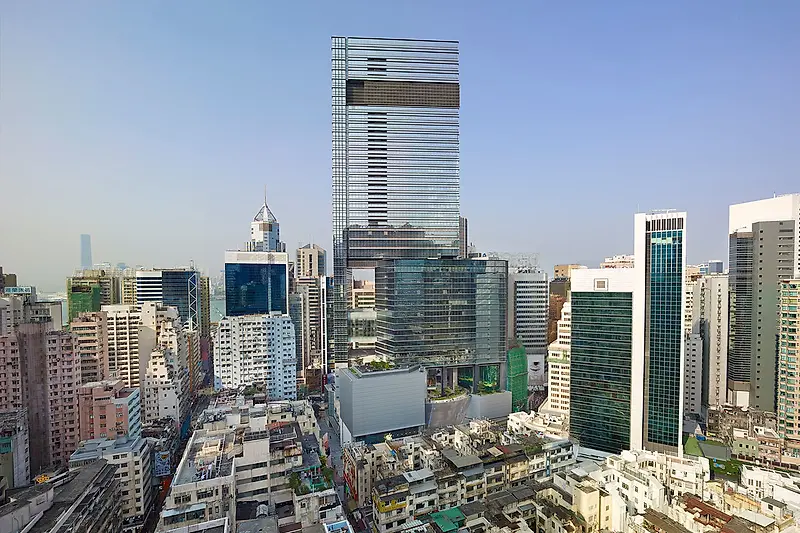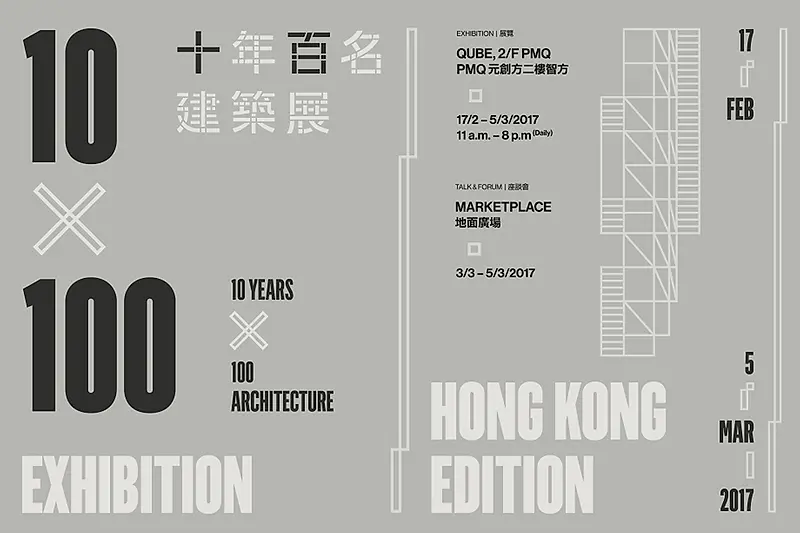 KPF Designs Featured in 10 x 100 Exhibition: Hong Kong Edition
Ping An Finance Centre in Shenzhen and Hysan Place in Hong Kong have been chosen for PMQ's 10 x 100 exhibition, which began in Hong Kong late February and continues through early March.
KPF's design for Ping An Finance Centre, the world's tallest office building, creates an iconic presence for China's second largest insurance company within the burgeoning city of Shenzhen. The stone and glass tower features a podium with five floors of retail and conference space, a central atrium that allows daylight into its central vestibule, and direct connection to neighboring commercial and residential properties and public transportation.
Hysan Place was the first LEED Platinum certified commercial project in Hong Kong, setting a new standard for sustainable design and providing a mix of retail and office space in one of the city's densest neighborhoods. Its structural composition, which consists of shifting forms, allows vertical gardens over the height of the building and prevailing breezes to pass through the building. Like Ping An, its complex retail podium mixes public gathering spaces with retail and office uses.
The 10 x 100 exhibition brings attention to the city-making movement for interested Hong Kong architects, urban planners, developers, governors, and the public at large. To learn more about PMQ and urban design in China, see their website.