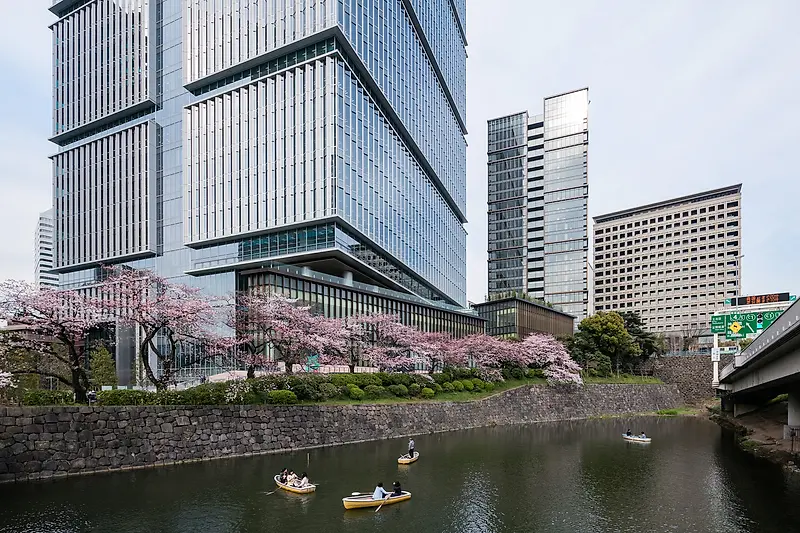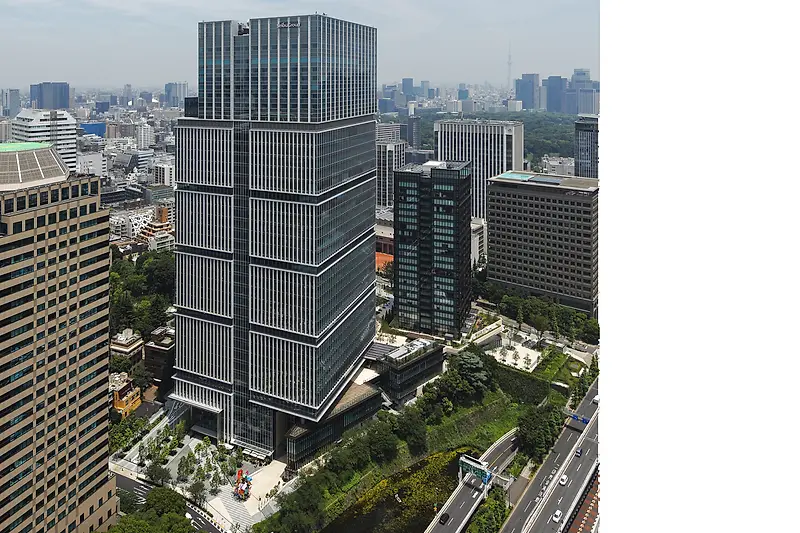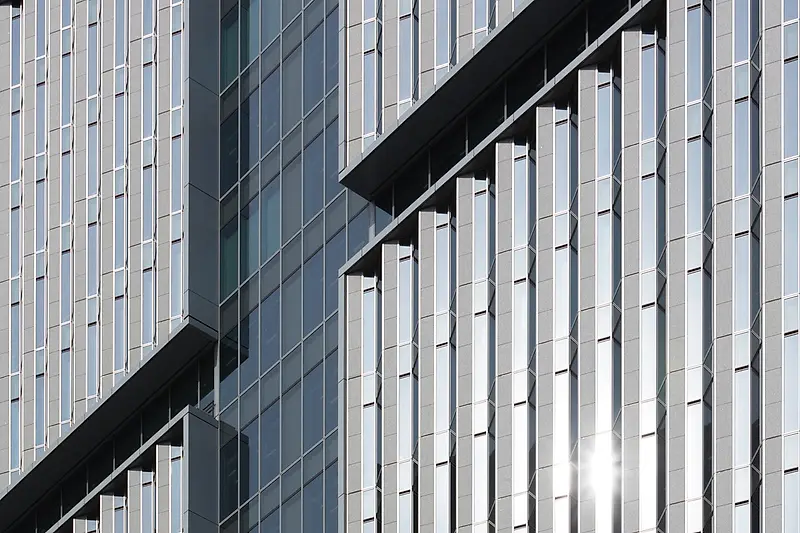 Tokyo Garden Terrace Opens in Kiocho
KPF's Tokyo Garden Terrace opened last week in Kioicho, a neighborhood in the southern district of the Chiyoda ward of Tokyo.  Seibu Properties is the developer for the project, with KPF serving as Design Architect and Nikken Sekkei serving as Executive Architect. 
The new development is composed of two towers as well as the historical preservation of the 1930 imperial home of Yi Un, the last crown prince of Korea.  The site is also home to the Benkei Moat and Shimizudani Park, historical features that date back to the 17th century, and was previously occupied by a hotel designed by Japanese modernist architect Kenzo Tange, an influential member of the Metabolism architecture movement of the 1960s.
The two towers of Tokyo Garden Terrace adopt the rectangular massing native to Kioicho's skyline, as well as vertical and horizontal striations that pay homage to Tange's vernacular.  The 36-story "Kioi Tower," a mixed-use tower, has 5 floors of retail at the base, 23 floors of office space, and is crowned by The Prince Gallery Tokyo Kioicho, a 250-key hotel occupying the top 7 floors.  Yahoo! Japan, the anchor tenant, will occupy 20 of the 23 office floors. The façade, a chevron curtain wall with aluminum rectangular frames, defines the composition of retail, office, and hospitality.  The stacking volumes of the mixed-use tower reflect the traditional Japanese Jubako, as well as Tange's advocacy of Metabolism. 
The adjacent 21-story "Kioi Residence" utilizes a bronze metal panel façade to express warmth.  Through careful articulation and the use of setbacks, the two towers are deferential to their surrounding context while maintaining their own distinct character. 
At the podium of the "Kioi Tower," a stone façade integrates the new construction into the natural landscape.  Connections to five subway lines at Nagatacho Station and Akasaka-Mitsuke Station situate Tokyo Garden Terrace as a convenient destination for visitors and tenants.