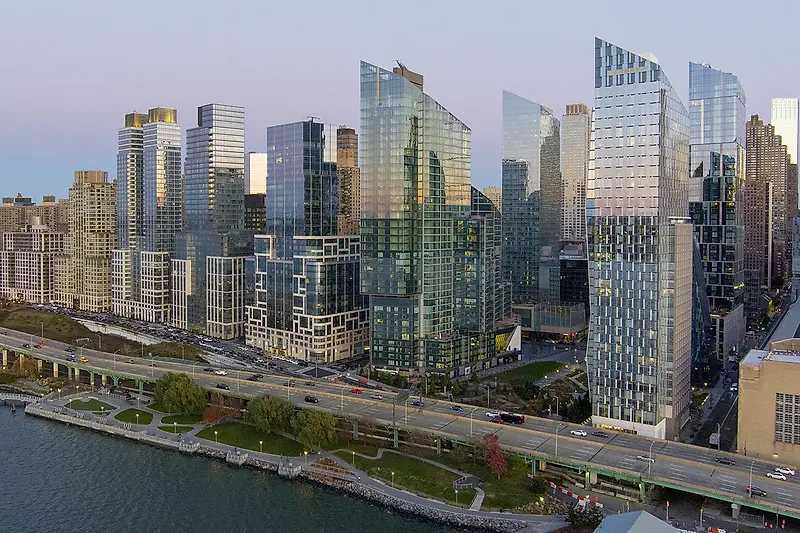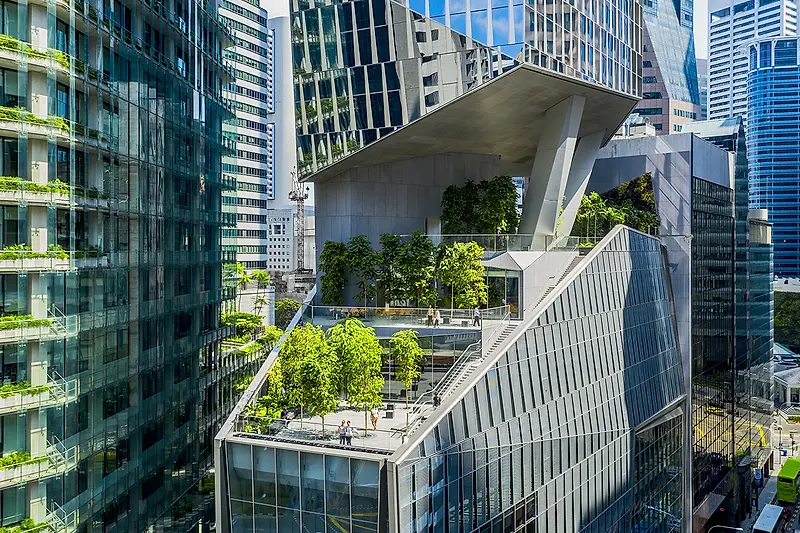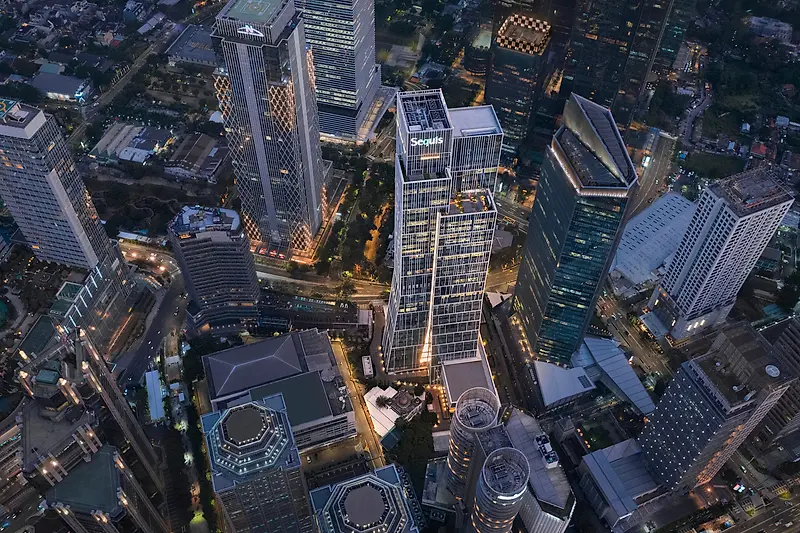 Three KPF Projects Nominated for ArchDaily's Building of the Year Awards
2 Waterline Square overlooks New York's Hudson River and is comprised of a blend of luxury condominiums, market-rate rental apartments, and affordable housing units. Two towers are connected through staggered volumes that offer light and air to all units and avoid a "superblock" form. Vote for 2 Waterline Square here.
Located at the intersection of Robinson Road and Market Street in Singapore, 18 Robinson is a boutique and sustainable tower comprised of a retail podium with office space above. The two-volume structure allows for an extensive landscaped podium and a rooftop sky garden that are both publicly accessible. Vote for 18 Robinson here.
Comprised of four offset forms to create a skyline-defining structure and provide structural stability within an active seismic zone, Sequis Tower is one of Indonesia's first LEED Platinum buildings. Welcoming the public, the project pulls on-site traffic circulation below grade and elevates the parking, reserving the ground plane for green space and pedestrian movement. Vote for Sequis Tower here.
ArchDaily hosts the annual Building of the Year Award to honor the best architecture, organized into 15 categories, published on their site during the previous year. Readers can vote on their favorite projects until February 9th. The following stage features the top five projects per category, with the vote again open to the public. Winners will be announced on February 17th. Learn more about the award process here.
Last year, Spring City 66, One Vanderbilt, and 52 Lime Street were nominated for the award. Read more here.