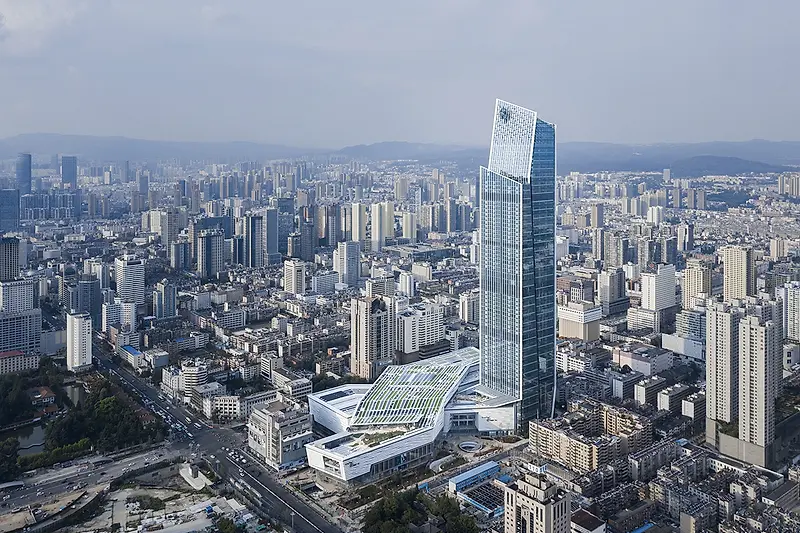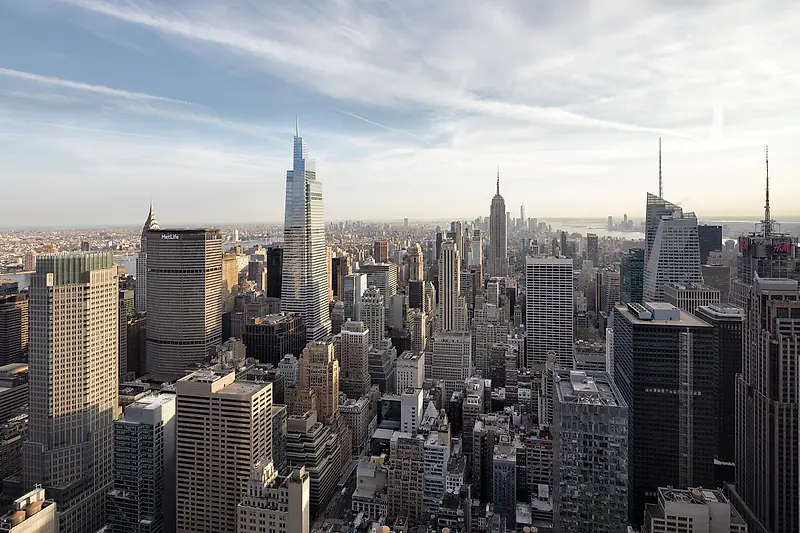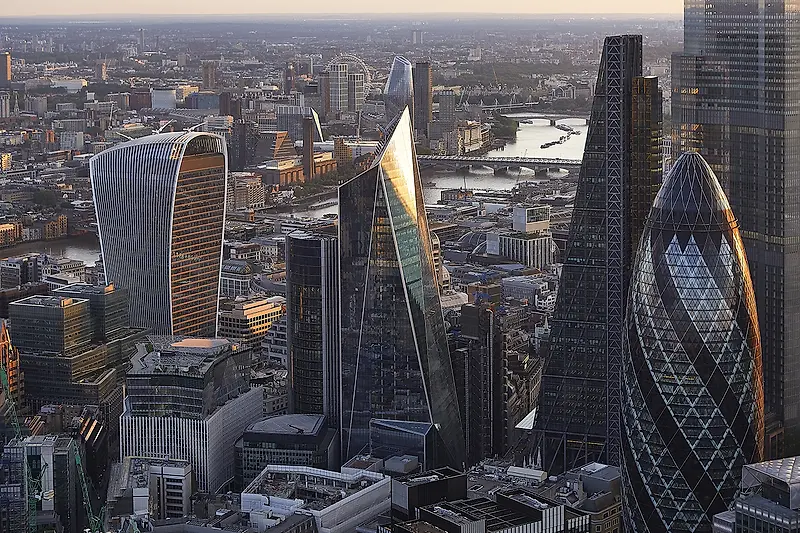 Three KPF Projects Nominated for ArchDaily's 2021 Building of the Year Awards
Spring City 66's design honors Kunming's history as a mercantile center and plays off the natural beauty of the flourishing landscape. The project consists of a retail podium and a tower that rises above the city. Retail, office, and serviced apartments are woven together throughout the project and are connected through terraces on multiple levels. Vote for Spring City 66 here.
One Vanderbilt rises above Manhattan's Midtown as the neighborhood's tallest office tower. The tower connects directly to the public transportation network, fusing private enterprise and the public realm. Comprised of four interlocking volumes, the tower tapers as it extends towards the sky. Vote for One Vanderbilt here.
52 Lime Street, also known as The Scalpel, rests in the heart of London at 42 stories tall. The geometric design is reinforced through partially reflective glass that amplifies the tower's fold lines. At the base of the tower, the project includes a public plaza, reintroducing Lime Street Square to the city. Vote for 52 Lime Street here.
ArchDaily's 12th Annual Building of the Year Awards celebrates the best architecture across 15 categories, where projects are voted on by readers. The first round of voting is open through February 10 at 12:01 EST. Five finalists will then be announced and readers will vote for the winner until February 18th at 12:01 EST. The winners will be announced that day.