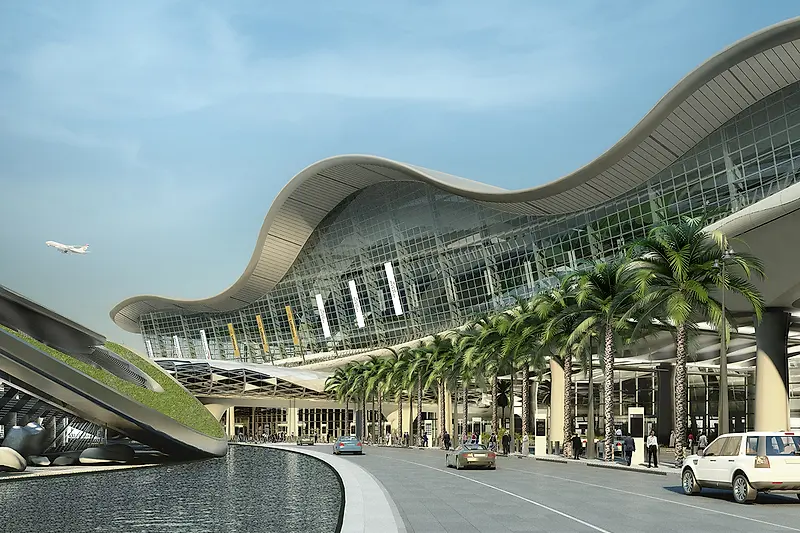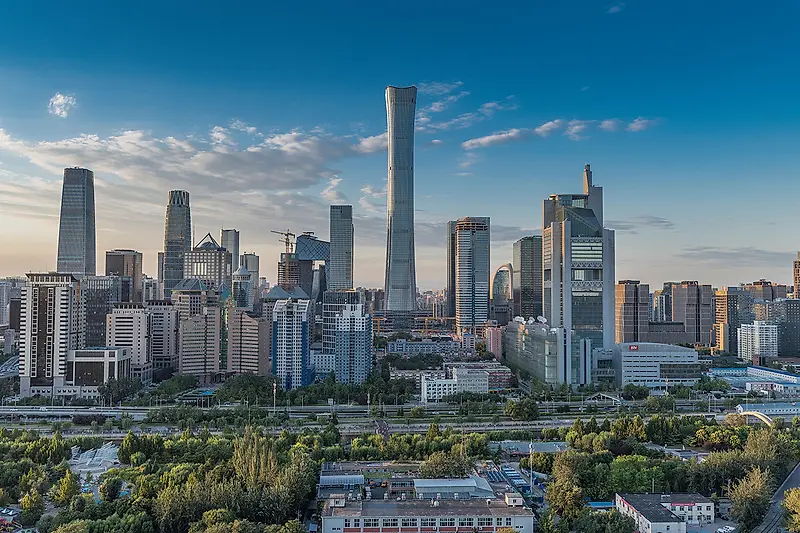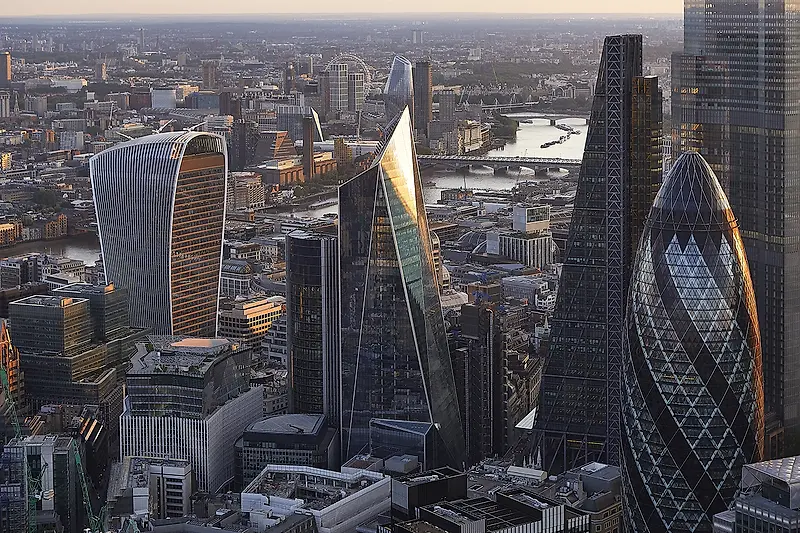 Three KPF Projects Named Finalists in Architizer A+ Awards
Abu Dhabi International Airport, CITIC Tower, and 52 Lime Street have been shortlisted in the 7th Annual A+ Popular Choice Awards, open for voting until Friday, July 5th.
The Abu Dhabi International Airport Midfield Terminal complex has been shortlisted in the 'Unbuilt Transportation' category. Conceived as a gateway to Abu Dhabi, the Terminal Building is raised up from the road level, giving the appearance of sitting on its own plateau. In this context, the building is the dominant and most impressive structure on the horizon with its dynamic profile silhouetted against the sky.
CITIC Tower and 52 Lime Street have both been named finalists in the 'Commercial Office – High Rise (16+ Floors)' category. CITIC Tower's gently rising and curving form embodies Beijing's gracefulness, and resembles an ancient Chinese ceremonial vessel, called the Zun. With its elegant form and its open and dynamic articulation at the base and top of the tower, it has become a symbol for a sophisticated and confident China. In the historic heart of the City of London, 52 Lime Street is a striking 190-metre office tower, which makes a sympathetic addition to the skyline, and protects views of London's iconic St Paul's Cathedral.
The Architizer A+ Awards is the largest awards program focused on promoting and celebrating the year's best architecture and products. Its mission is to nurture the appreciation of meaningful architecture in the world and champion its potential for a positive impact on everyday life. Popular Choice Winners will be announced on July 9th.