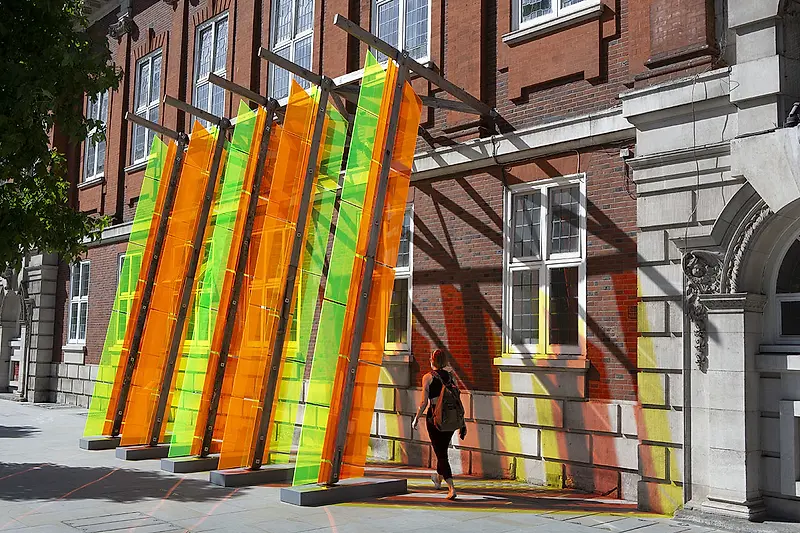 The Power of Art in the Public Realm
KPF is hosted a webinar on the power of public art as part of the London Festival of Architecture (LFA) on Monday 29 June. The event will brought together Sam Wilkinson, Head of Public Art at UCL Culture; artists Jyll Bradley and David Rickard; and KPF Director Leif Lomo, for a conversation moderated by the London Festival of Architecture's Rosa Rogina, on the role of art in the city.
Around the world, the public realm is being reclaimed to be more pedestrian-friendly and truly 'public'. Art plays a critical role in the success of our urban public realm. Our talk considered the role of artist as contributor to the design approach, and looked at how installations can activate the space to create dynamic places.
Since its inception in 2004, the LFA has become the world's largest architecture festival, it runs throughout June each year and celebrates London as a global hub for architecture. Find out more here.