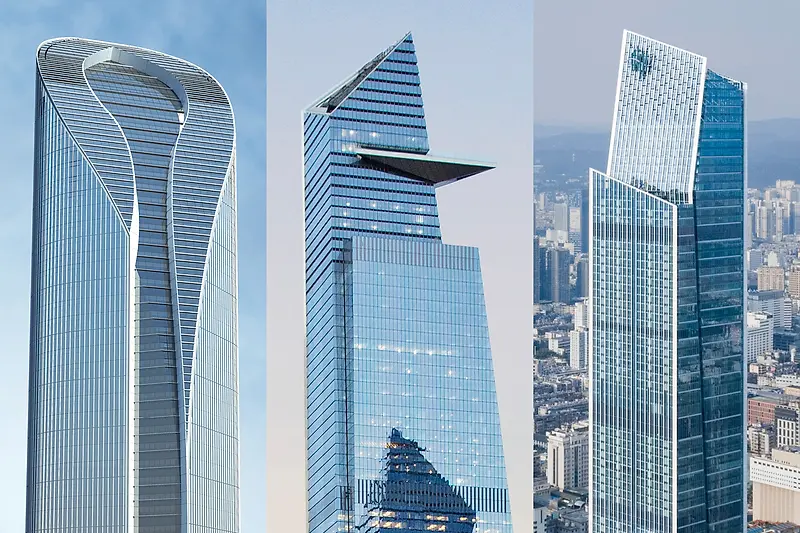 The CTBUH's Year in Review: Three of 2019's 20 Tallest Towers Designed by KPF
The three supertall towers – Suzhou IFS, 30 Hudson Yards, and Spring City 66 – were the 3rd, 7th, and 11th tallest buildings completed in 2019.
Released today, CTBUH's annual report compiles and analyzes data about the year's completed skyscrapers across the globe, and reinforces KPF's prominence in the design of supertall towers. Suzhou IFS reaches 450 meters and accommodates a mixed-use program while serving as a symbolic embodiment of Suzhou's culture. 30 Hudson Yards, 387 meters tall, anchors the New York City development and features the highest outdoor observation deck in the western hemisphere. In Kunming, China, the 349 meter Spring City 66 draws design inspiration from the nearby Kunming Stone Forest.
In addition to the firm's representation in the 2019 Year in Review, KPF-designed projects were the tallest buildings completed in each of the previous years – CITIC Tower in 2018, Ping An Finance Centre in 2017, and Guangzhou CTF Finance Centre in 2016. Globally, the firm has designed six of the world's twelve tallest towers: Ping An Finance Centre, the fourth tallest at 599 meters; Lotte World Tower, the fifth tallest at 554.5 meters; Guangzhou CTF Finance Centre, the seventh tallest at 530 meters; CITIC Tower, the ninth tallest at 527 meters; the Shanghai World Financial Centre, the eleventh tallest at 492 meters; and the International Commerce Center, the twelfth tallest at 484 meters. The Council on Tall Buildings and Urban Habitat (CTBUH)'s annual report "2019 Tall Building Year in Review" is part of the Tall Buildings in Numbers data analysis series. To view the full report, please click here. For more information about the CTBUH, please visit their website.