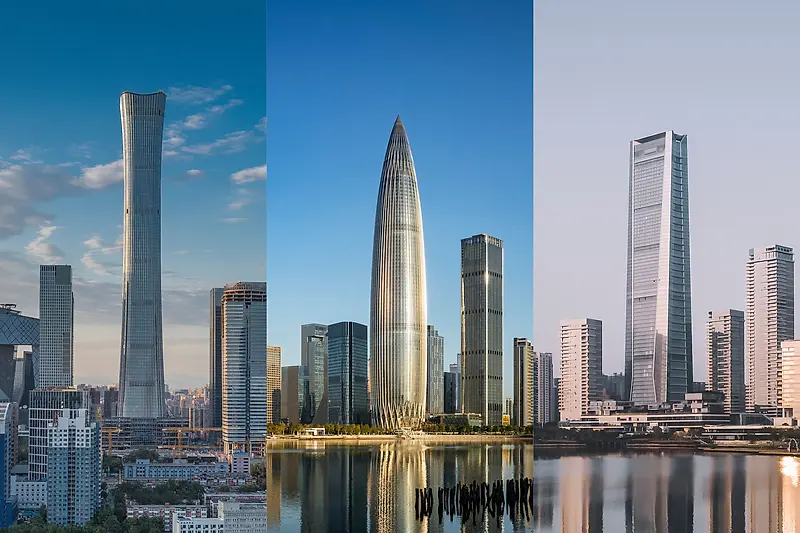 The CTBUH's Year in Review: Three of 2018's 10 Tallest Towers Designed by KPF
Released today, CTBUH's annual report compiles and analyzes data about the year's completed skyscrapers across the globe, and reinforces KPF's prominence in the design of supertall towers. In addition to the firm's representation in the 2018 edition, KPF-designed projects were also the tallest buildings completed in each of the previous years – Ping An Finance Centre in 2017, and Guangzhou CTF Finance Centre in 2016. Globally, the firm has designed five of the world's ten tallest towers: Ping An Finance Centre, the fourth tallest at 599 meters; Lotte World Tower, the fifth tallest at 554.5 meters; Guangzhou CTF Finance Centre, the seventh tallest at 530 meters; and the Shanghai World Financial Centre, the tenth tallest at 492 meters.
The Council on Tall Buildings and Urban Habitat (CTBUH)'s annual report "2018 Tall Building Year in Review" is part of the Tall Buildings in Numbers data analysis series. To view the full report, please click here. For more information about the CTBUH, please visit their website.