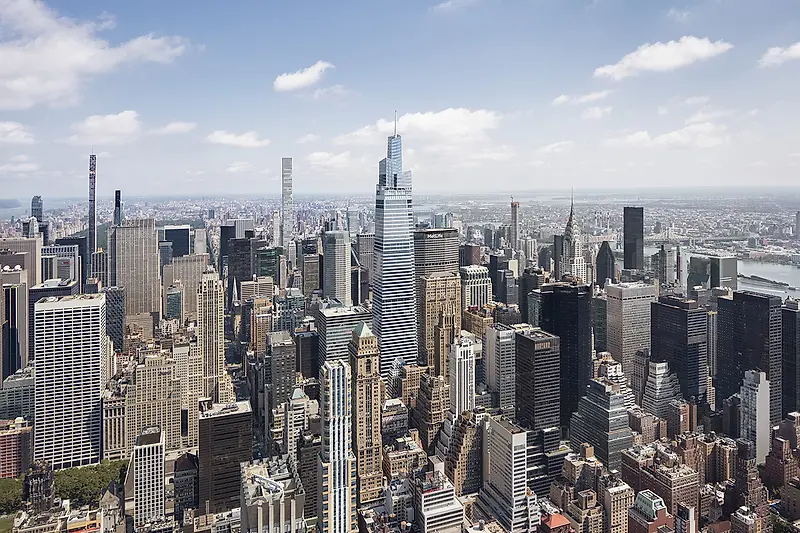 Skyscraper Museum Celebrates East Midtown and Honors Mary Ann Tighe at One Vanderbilt
On October 20th, the Skyscraper Museum hosted its Making New York History Awards at the KPF-designed tower, with special guest Mary Ann Tighe, CEO of CBRE New York Tri-State Region.
As a longtime supporter, KPF joined the Skyscraper Museum in celebrating the rise of East Midtown, utilizing the firm's recently completed tower One Vanderbilt to host the event. The event took place at the Vandy Club, which includes an extensive outdoor balcony with views over Grand Central Terminal.
As a new icon for the city and Midtown's tallest office tower, One Vanderbilt is the first project to be realized as part of the East Midtown Rezoning. Completed last fall, the building was a focal point of a recent Wall Street Journal article for its strong performance and market resiliency during the COVID-19 pandemic. One Vanderbilt symbolizes hope for the city, and looks to the future of its central business district, making it a fitting setting for the Skyscraper Museum's ceremony. Mary Ann Tighe is the recipient of the museum's 2021 Making New York History Award and was celebrated at the event.
The event took place on Wednesday, October 20th at 5:30 PM EST at One Vanderbilt. Learn more about the event here.