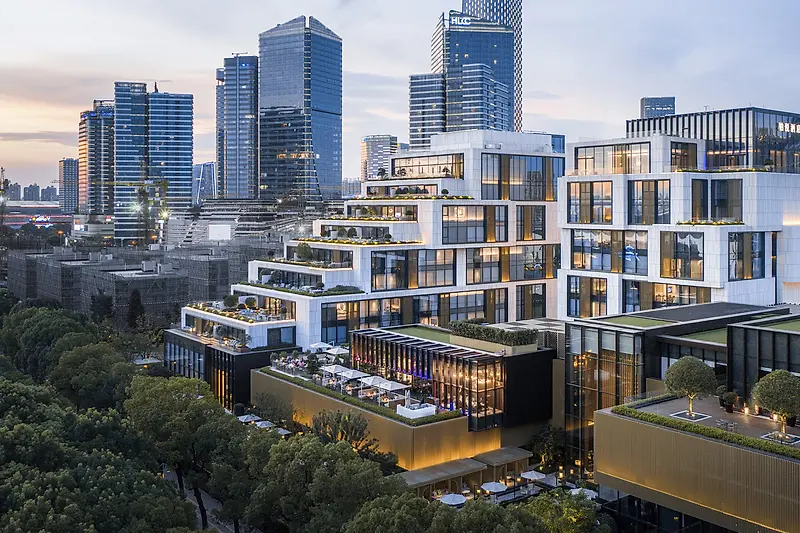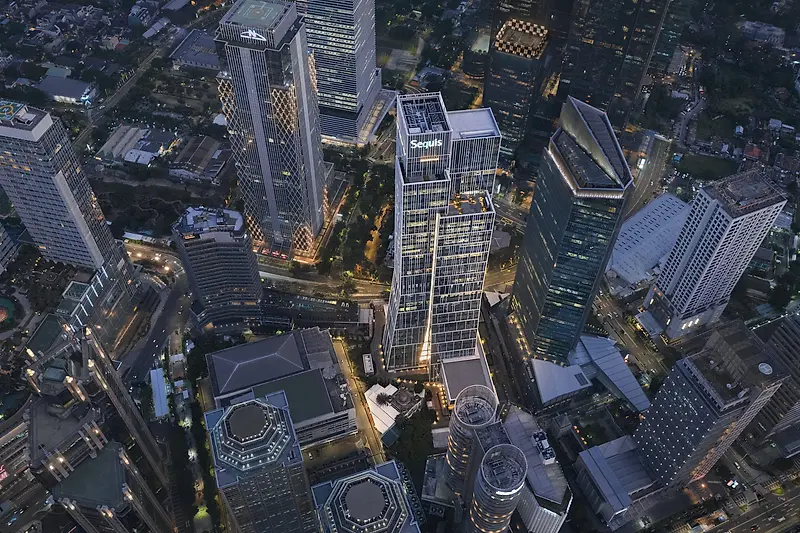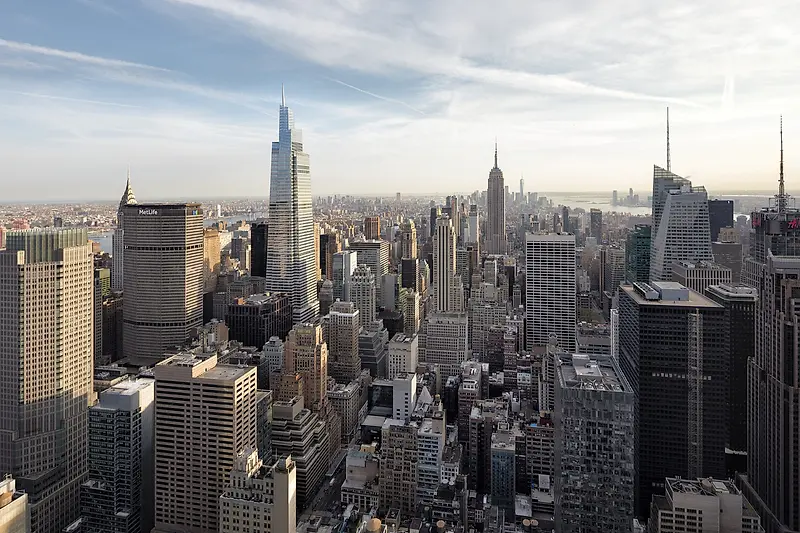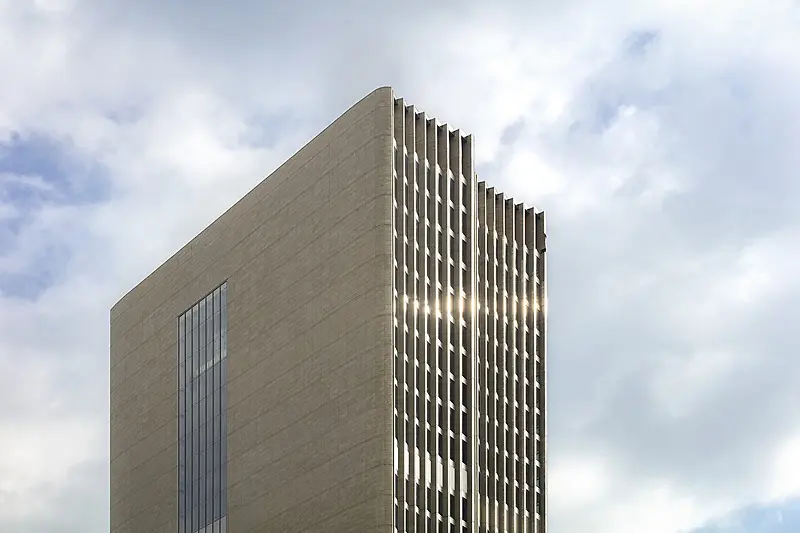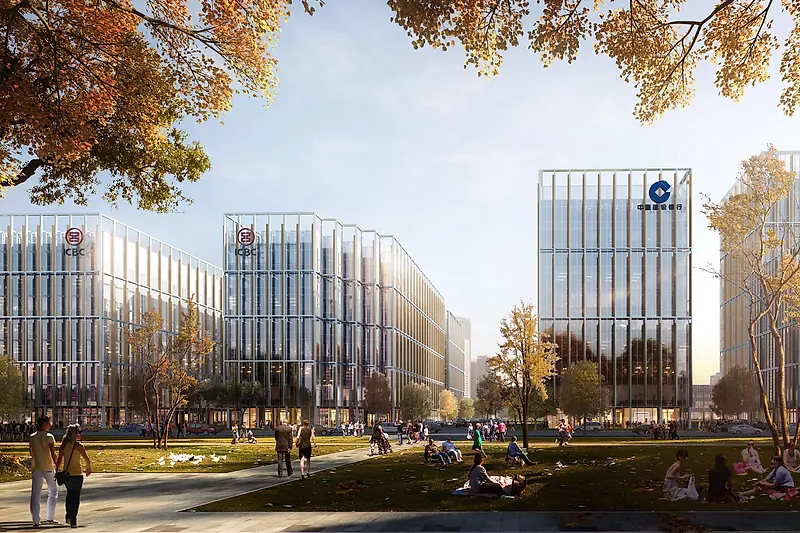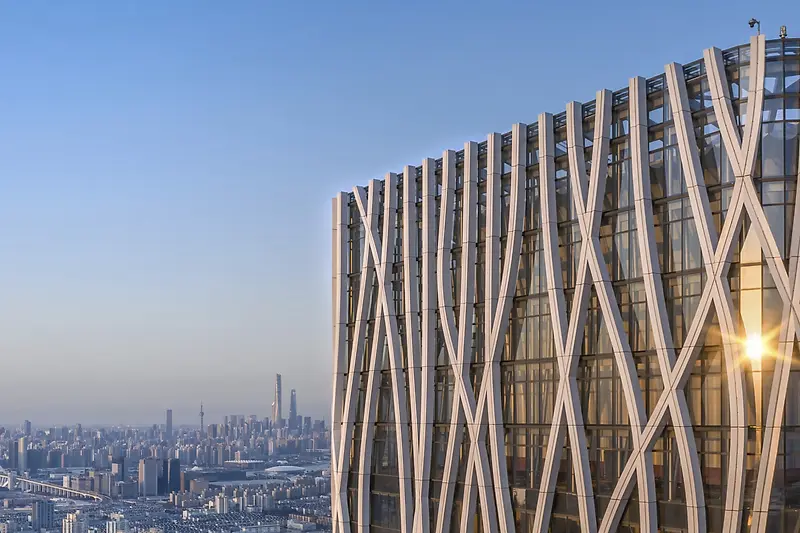 Six KPF Projects Win 2021 Pro+ Awards
Following the firm's success in the 2020 awards celebration, all six KPF projects that were considered this year received Gold or Silver awards across the Hotel and Commercial categories.
Earning Gold in the Hotel Category, Park Hyatt Suzhou subverts expectations of hotel aesthetics with a unique façade and interiors that connect guests and residents to the project's natural surroundings. With a stepped massing and private terraces overlooking Jinji lake, the hotel's design prioritizes views and private access to outdoor space.
Sequis Tower and One Vanderbilt both received Gold in the Commercial category. Eschewing Jakarta's conventional all-glass rectilinear style, Sequis Tower instead features an organic form made up of several finely scaled elements. The LEED Platinum-certified tower accommodates pedestrians by pulling on-site traffic below-ground, elevating parking, and introducing generous green space at its base. Midtown Manhattan's tallest office building, One Vanderbilt brings new energy to the Grand Central District with top-of-the-line, wellness-oriented office space and a 14,000-square-foot pedestrian plaza, all directly accessible from Grand Central Terminal.
Hony Center, Embankment Square, and Qiantan Center all earned Silver in the Commercial category. Spanning two blocks in Qinghai Harbor's Financial District, Hony Center's sophisticated design matches its innovative Shenzhen neighborhood, introducing two glass and stone towers anchored by lush greenery. Embankment Square, situated on the historic Hung-Pu River, includes eight office towers visually unified through shared forms yet distinguished by their module sizes and heights. Each tower was designed for flexible interiors fit for diverse tenants. Also positioned along a riverbank—Shanghai's Huangpu River—Qiantan Center's 270-meter office tower and paired hotel form a prominent centerpiece for the evolving area.
More than 1,000 submissions competed for 84 gold and 5 platinum awards. The Pro+ Awards is a collaboration between the Real Estate Architects Branch of the Architectural Society of Shanghai China (ASSC), the American Institute of Architects Shanghai branch (AIA Shanghai) and the Royal Institute of British Architects China Branch (RIBA China). Learn more here.
2020 was the inaugural year of the Pro+ Awards, where 11 KPF projects received honors across six categories. Read more here.