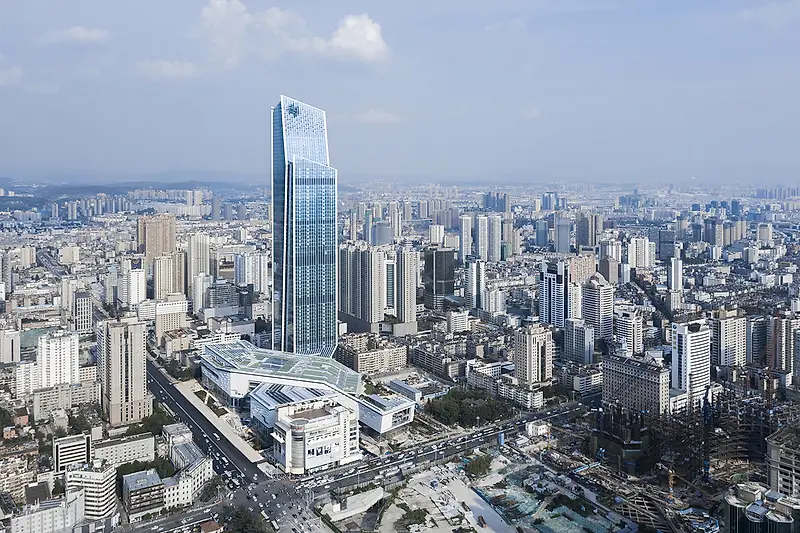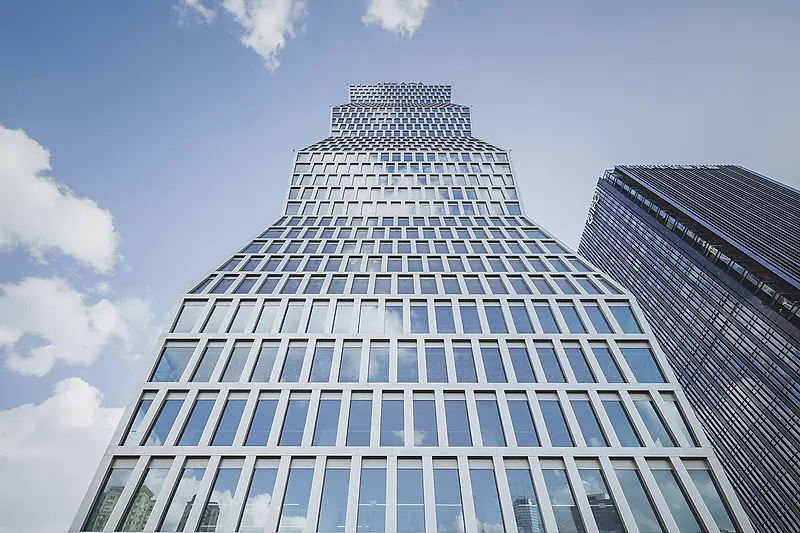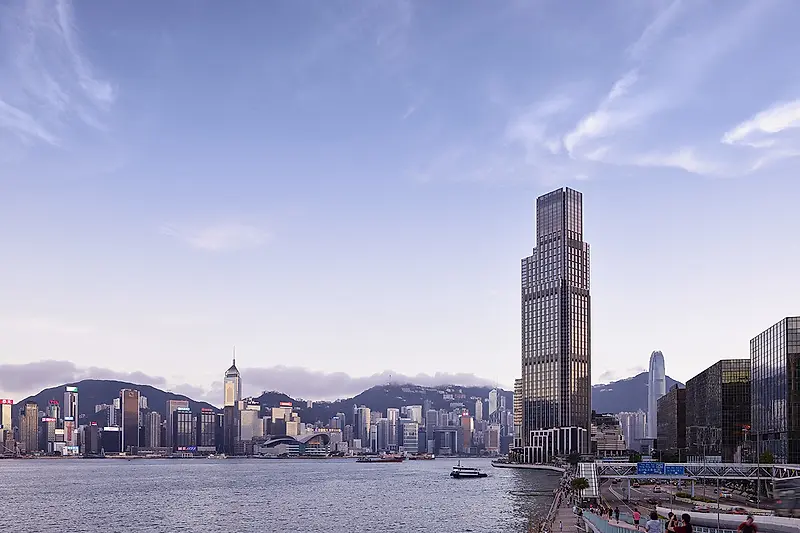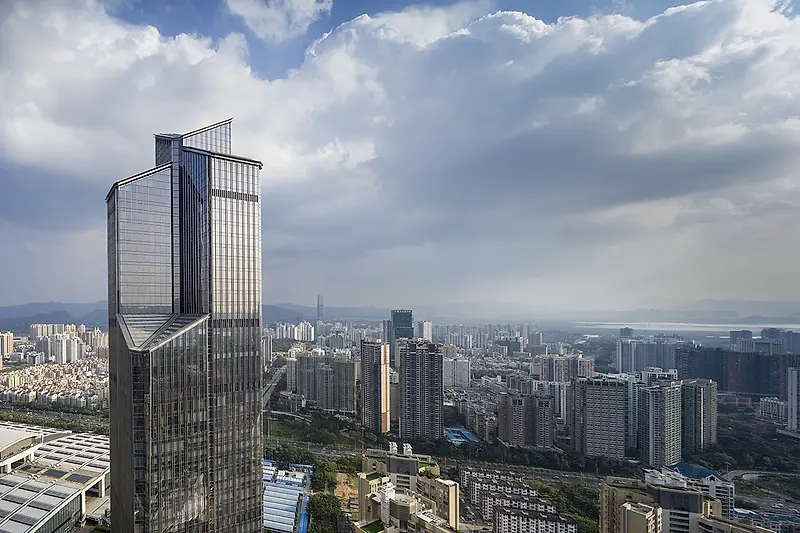 Six KPF Projects Awarded CRED Awards
Spring City 66, SOHO Gubei, Victoria Dockside, the Ping An Finance Centre South Tower, the China Resources Tower, and the Bund Fosun Center have been awarded in the prestigious awards program.
The China Real Estate and Design (CRED) Awards were founded in 2013 and have rapidly developed into an influential international program to recognize the best of the built environment in China. The six KPF-designed projects were in the Commercial Project, Mixed-Use and Office Project-Headquarters categories.
The China Resources Tower received Gold:
The China Resources Tower is strategically positioned to overlook Shenzhen Bay and is the world's tallest circular tower with an external column system, inspired by the organic shape of the bamboo shoot.
Two buildings received Silver:
SOHO Gubei in Shanghai is inspired by the proportions of Constantin Brâncuși's Endless Column, featuring a diagonally canted zig-zag profile with a lush natural environment that extends into the project.
Victoria Dockside knits hotel, office, and cultural components with outdoor public space and gardens, reactivating the Tsim Sha Tsui public realm and transforming Hong Kong's iconic city skyline.
Three buildings received a Merit award:
Spring City 66, recently opened in Kunming, China, spans more than four million square feet of mixed-used space across multiple levels of terraces lined with shops and restaurants.
The Ping An Finance Centre South Tower complements its supertall neighbor, while breaking away from Shenzhen's city grid to provide a bespoke entry for its office, hotel, and retail.
The Bund Fosun Center, a mixed-use development in Wuhan, China, is located by the Han River Water Bay and aims to enhance the city's historical commercial district.
The CRED Awards received 1616 submissions from 467 companies and KPF won the most awards among the international firms.
To read more about the CRED Awards and the other projects being honored this year, click here.