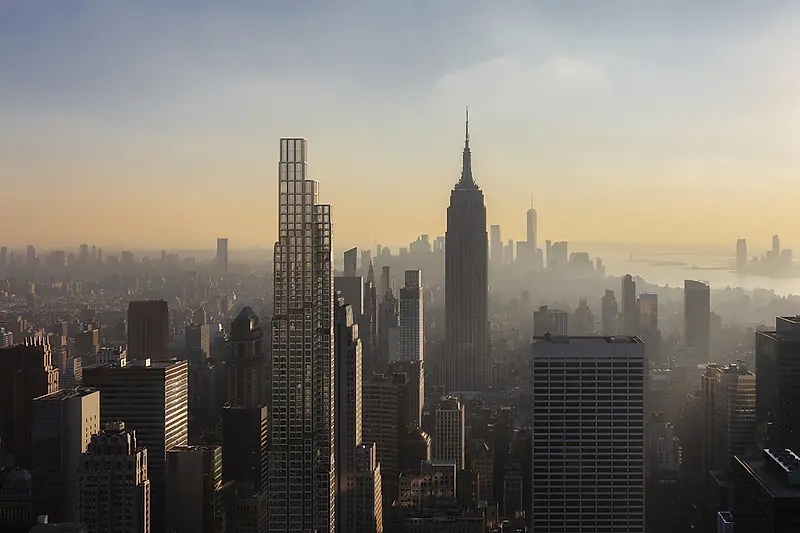 Site Work Underway at KPF's 520 Fifth Avenue
The mixed-use, 1,000-foot tower weaves together luxury residential units and boutique office space, as well as recreational facilities and ground floor retail.
Rabina, the project's developer, today announced the closing of a $540 million construction financing package. Located along the city's premier business and retail thoroughfare, the approximately 450,000-square-foot mixed-use building will be the second tallest tower on Fifth Avenue, after the Empire State Building.
520 Fifth Avenue's architecture draws upon the legacy of its neighbors, including the New York Public Library, Grand Central Station, Rockefeller Center, and the Chrysler Building. Designed to foster a new type of community within Midtown's urban fabric, the tower's collection of private residences, boutique office workspaces, and public and private recreational spaces will provide venues for quiet retreats and spirited engagements. Prioritizing sustainability, the project is targeting LEED, WELL, and WIREDSCORE certifications.
For the full press release from Rabina, please click here.