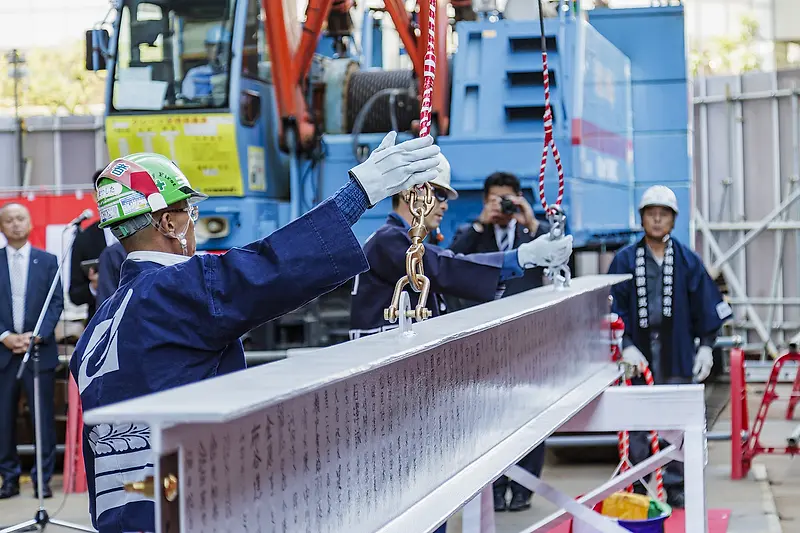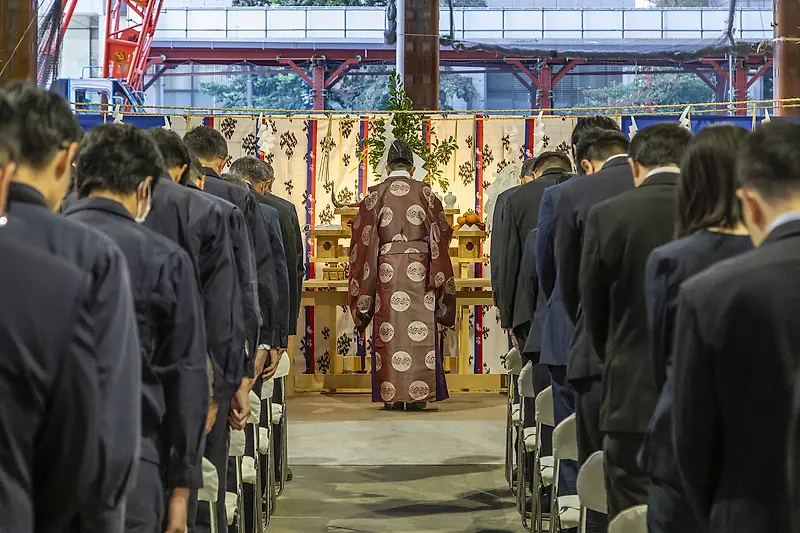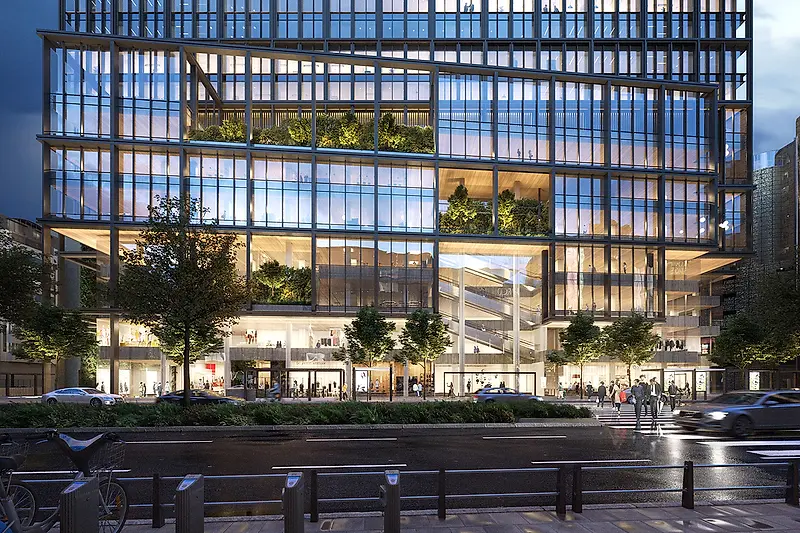 Shin-Fukuoka Tops Out in Japan
On October 23, the KPF-designed mixed-use building celebrated the milestone on site with a traditional ceremony attended by the project's collaborators.
The topping out ceremony was held adjacent to the construction site, with prominent figures taking part in the passage of building materials and tightening the bolts on the final beam. Upon completion, the building will house retail, office, and hotel amenities within interlocking forms that produce voids and multiple outdoor terraces.
The project responds to its prominent site in Fukuoka, a coastal city in the southern portion of Japan. Located at the crossing on Meiji and Watanabe Avenues, Shin-Fukuoka is an important feature of the city's Tenjin Meiji Avenue Grand Design redevelopment project, which was instated in 2009.