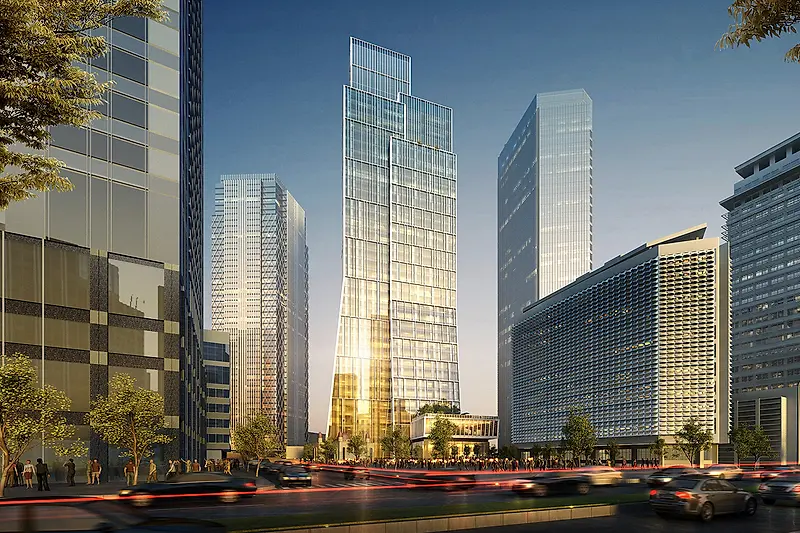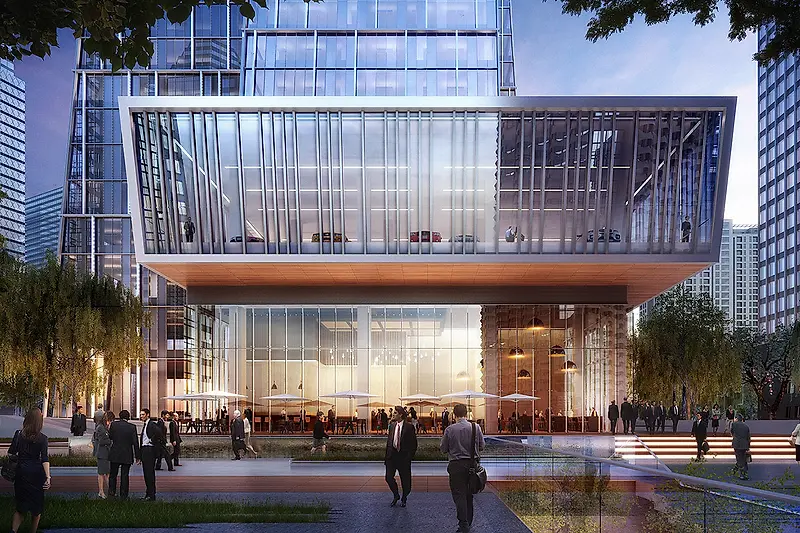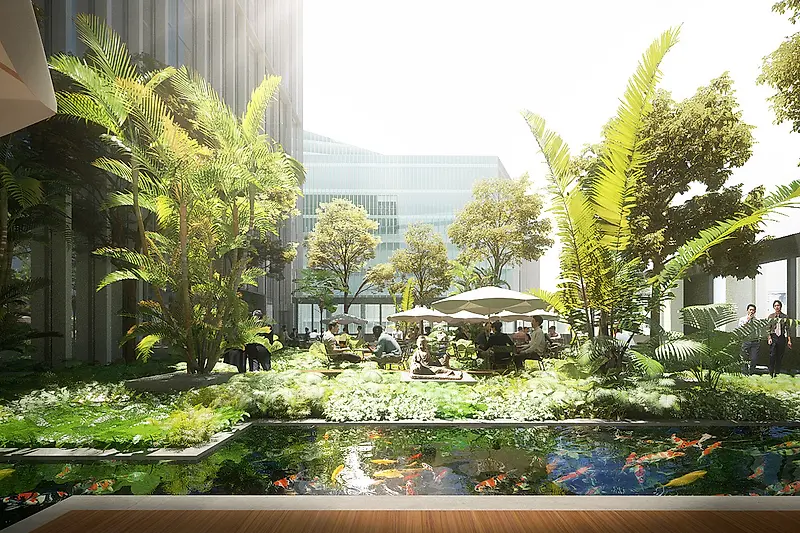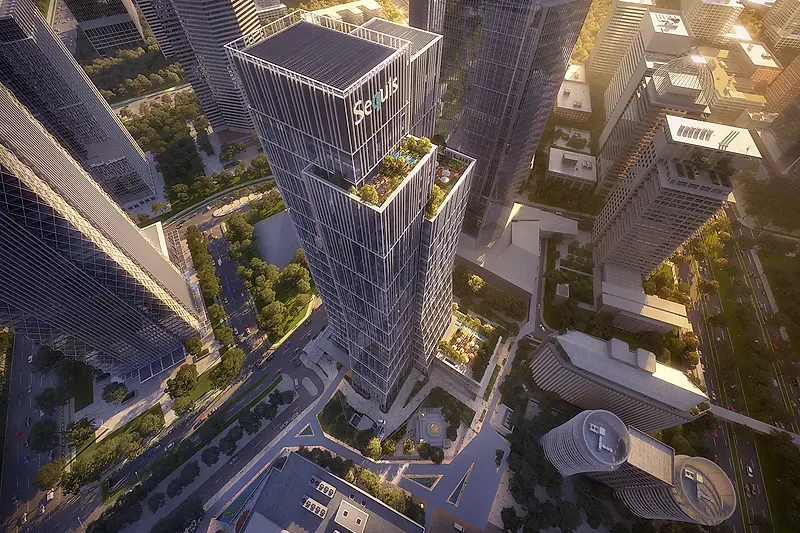 KPF-Designed Sequis Tower Earns LEED Platinum Certification
Driven by efficiency and sustainability, Jakarta's Sequis Tower obtained the highest level of LEED certification, a milestone reached by only three other projects in Indonesia.
Comprised of four "super-tubes," the Sequis Tower is structurally resilient despite its location in an active seismic zone. These tubes, which on different elevations provide green spaces at the top of the tower, widen at the base, providing both structural support and open flow for pedestrians. The project further facilitates pedestrian interaction and well-being by elevating parking, moving on-site traffic beneath the tower, and creating additional green spaces on the ground plane, which bridge the gap between the existing Sequis Center's surrounding buildings and the newer Sequis Tower. All green spaces are watered using on-site storm water retention systems.
While the Sequis Tower integrates itself seamlessly into Jakarta's existing glass-dominated skyline, locally-sourced and recycled materials as well as new energy-efficient systems and technologies set the tower apart. High performance double-glazing and a series of panels lining the façade effectively reflect solar radiation and promote the Sequis Tower as a cohesive, innovative, energy-efficient body while the cantilevered deck acts as a shield from intense sunlight and rainfall.
The Sequis Tower also received the International Architecture Award (Chicago Athenaeum 2018), Best Green Development (Asia Property Awards 2018), an Indonesia Property Award (2017) a Best Office Award (South East Asia Property Awards 2015), and the Best Future Project – Bronze (MIPIM Asia 2013).
LEED certification aims to provide incentives for sustainable practice and encourages awareness of a building's environmental impact. To learn more about the US Green Building Council and LEED certification, click here.