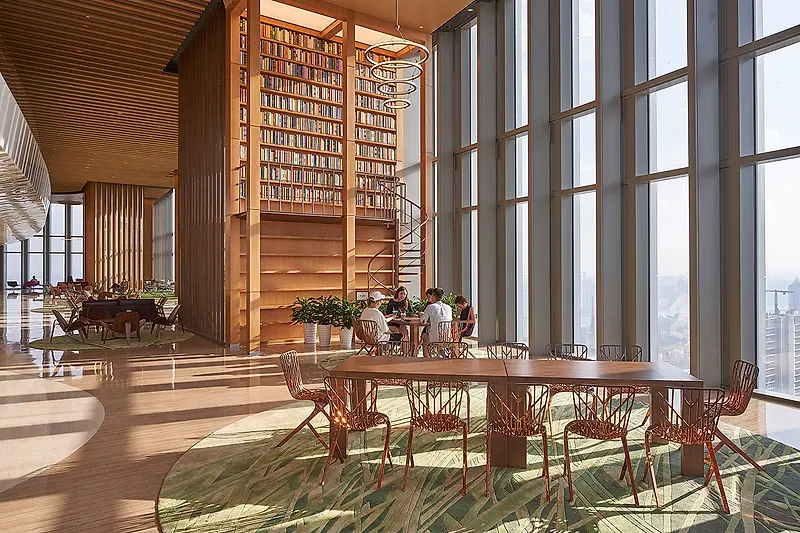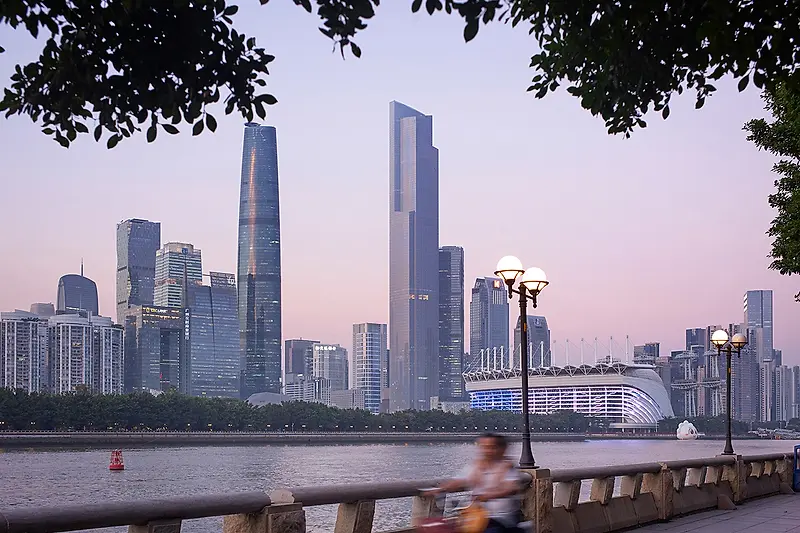 Rosewood Guangzhou Announced as Finalist in the 40th Annual Gold Key Awards
---
The KPF-designed hotel is a finalist in the Best Luxury Hotel category in the Boutique Design-sponsored awards.
Located in the upper floors of Guangzhou's supertall CTF Finance Centre, the Rosewood Guangzhou offers views of the Pearl River Delta in southern China. The tower's crystalline form ascends 530 meters into the sky and features a terracotta façade attuned to the material's history.
The hotel is one of five finalists in the Luxury category. This year, 350 total submission from over 100 firms globally were narrowed down by judges into 23 categories. Each of the judges were selected due to their background in either hospitality operations, design, development, or investment sectors. The winners will be revealed on December 14 in a virtual celebration and all winners and finalists will be featured in the Winter 2020 issue of Boutique Design magazine.
2020 marks the 40th annual Gold Key Awards for Excellence in Hospitality Design, making it one of the industry's oldest and most prestigious awards in the field. See all of this year's finalists and learn more here.