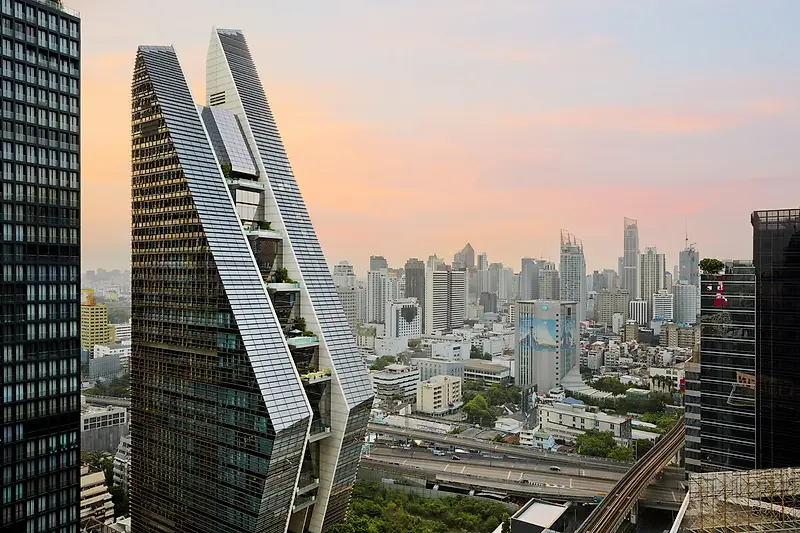 Rosewood Bangkok and Sequis Tower Win AIA International Region Awards
Both KPF projects won Design Awards, and Sequis Tower was honored with a second award in Sustainability.
Today, the winners of the AIA International Region Design Awards were announced in a virtual conference, where two KPF projects were recognized. Rosewood Bangkok embraces Thailand's tropical environment through the inclusion of an open atrium and lush vertical gardens, which mimic the caves native to the region. The hotel is located in Bangkok's prime central business district, making it an oasis within the city.
Sequis Tower, which won awards for its design as well as its sustainability measures, contains locally sourced and recycled materials and prioritizes pedestrian pathways and green spaces. The tower's design of four bundled and deflected "super-tubes" makes it well protected from seismic activity, and creates multiple rooftop terraces.
AIA International includes all participating regions beyond the United States, making it the broadest geographical region of the American Institute of Architects. The awards acknowledge excellence in design and innovation worldwide. Learn more here.