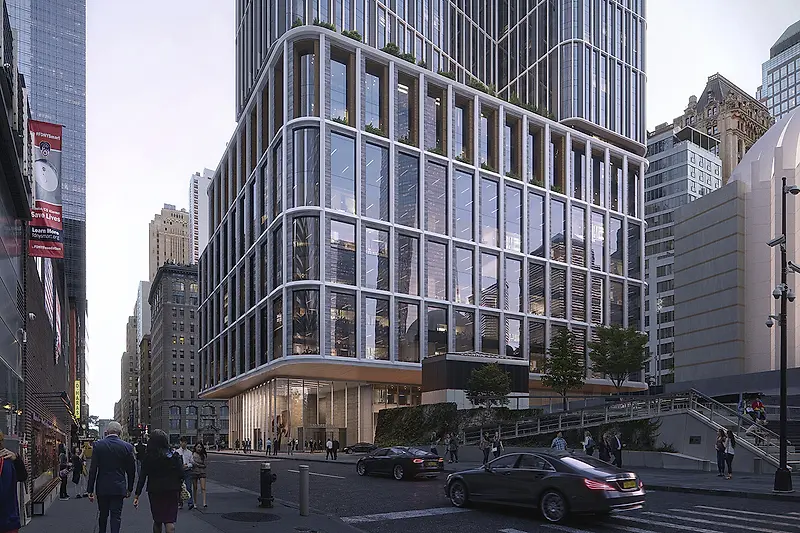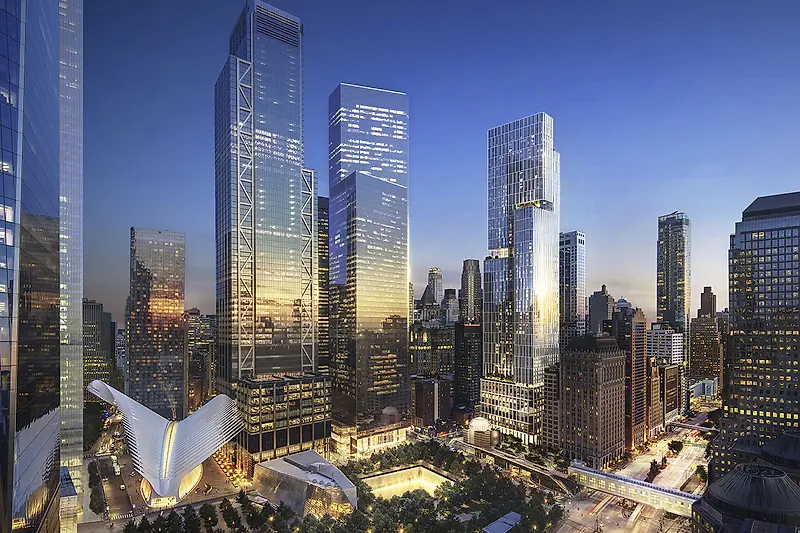 Rob Whitlock Speaks with Architectural Record about 5 World Trade Center
20 years after 9/11, Architectural Record highlights the rebuilding of the World Trade Center site, with input from the KPF Principal on the firm's design for the master plan's final plot.
5 WTC is part of the master plan that created a memorial to the tragedy and reshaped lower Manhattan into both a residential and commercial center. Clad with a complementary palette of glass and masonry, Whitlock explains that the building mediates between the historic texture of the Financial District and the modern character of the World Trade Center. The tower is positioned and stepped to maximize residents' views of the New York City skyline and harbor while completing the WTC Master Plan's downward spiraling sequence from One World Trade Center.
The project comprises primarily rental units, of which 330 are permanently affordable. Containing community and amenity space, retail, and office programming, the podium features an entry lobby that evokes the welcoming nature of a hotel. The project is designed to be one of the most sustainable and energy-efficient in the country.
Read the full article from Architectural Recordhere.