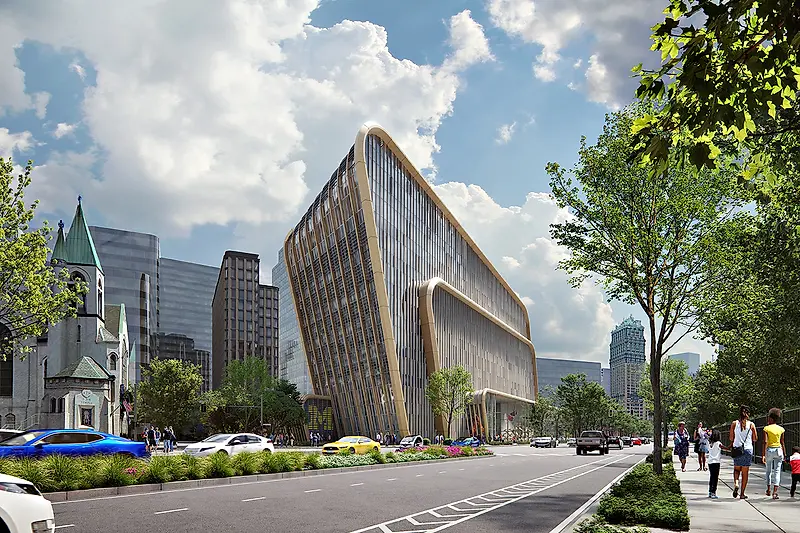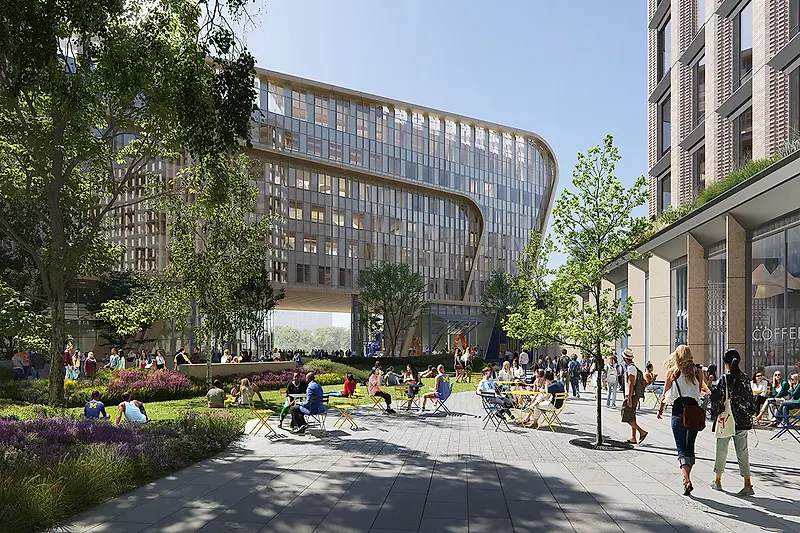 Related, Ilitch Holdings, and University of Michigan Announce New Site for the Detroit Center for Innovation
The KPF-designed project, an extension of the University's graduate school, is now to be located west of the city's Fox Theatre.
The Detroit Center for Innovation (DCI) finds a new home in The District Detroit, a mixed-use sports and entertainment hub located between Downtown and Midtown. Providing the University of Michigan with a new space to engage with industry nonprofits and community partners in the city, the DCI is a unique development that will allow the school to develop academic programs and identify research opportunities.
The complex will be comprised of three buildings across four acres, including a 200,000-square-foot world-class research and education center that anchors the development and adds public green space. 'The DCI is conceived of as a gateway to innovation with inclusivity and access in its DNA,' said KPF Design Principal Hana Kassem. 'This is an urban renewal project that will be truly impactful as a catalyst for growth and in its engagement with the Detroit community of entrepreneurs and innovators.'
University of Michigan's Board of Regents Chair Jordan Acker spoke on the significance of the project, stating, "Our students will have the opportunity to gain the unique skills, knowledge, and experience needed to lead the tech-driven economy of the future. And Detroit, as well as the wider region, will soon be able to tap into a new talent pipeline tailored to meet the needs of the local economy."
Read about the announcement in Crain's Detroit Business here, or in press releases from Related and University of Michigan.