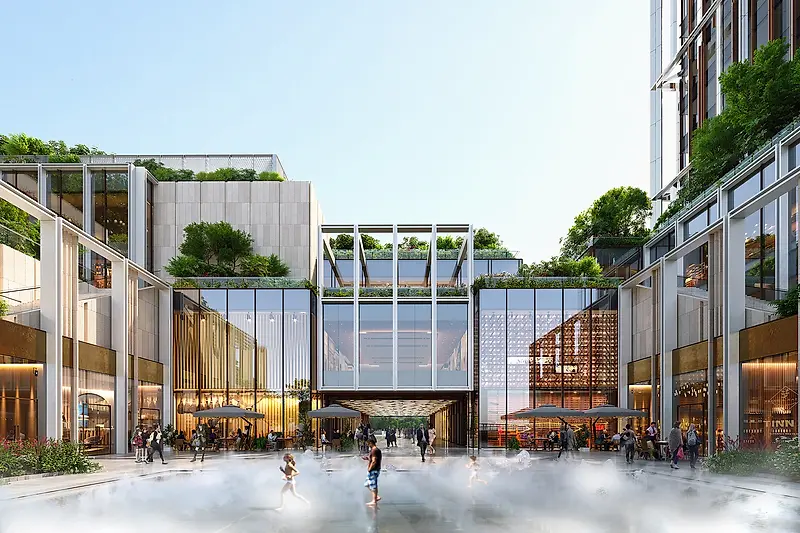 Pukai Zhangjiabang Wins 2023 REARD Global Design Awards
The KPF-designed district won Gold in the Commercial category of the 8th annual program, with members of the firm's Shanghai office attending the ceremony to accept the award.
Winner of the under construction commercial category, Pukai Zhangjiabang is designed to be a new urban environment next to one of the city's major stadiums. By adding large pockets of natural green space and providing the district with mixed-use programming, Pukai Zhangjiabang is unique in its proximity to the stadium, complementing the venue with rich programming. With layered streets and a focus on pedestrian-design, the project offers a retail district akin to the streets of Xintiandi.
The REARD Global Design Awards were founded in 2015, based in Shanghai, to celebrate the best work in the country and designs from local firms. The jury judges submissions based on innovation, performance, aesthetics, sustainability, and impact on the local community and economy. Learn more here.