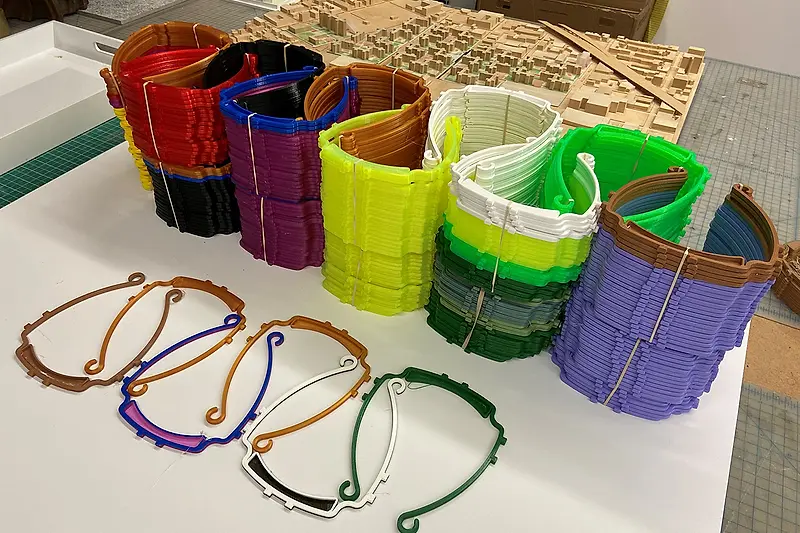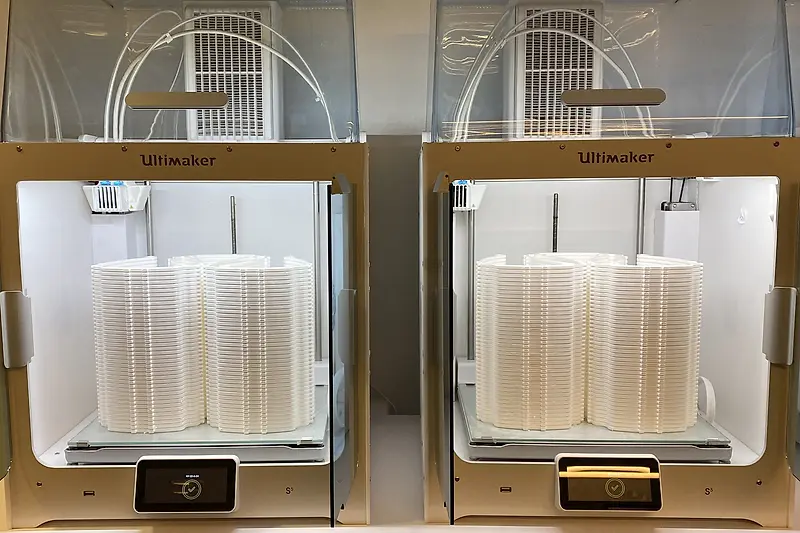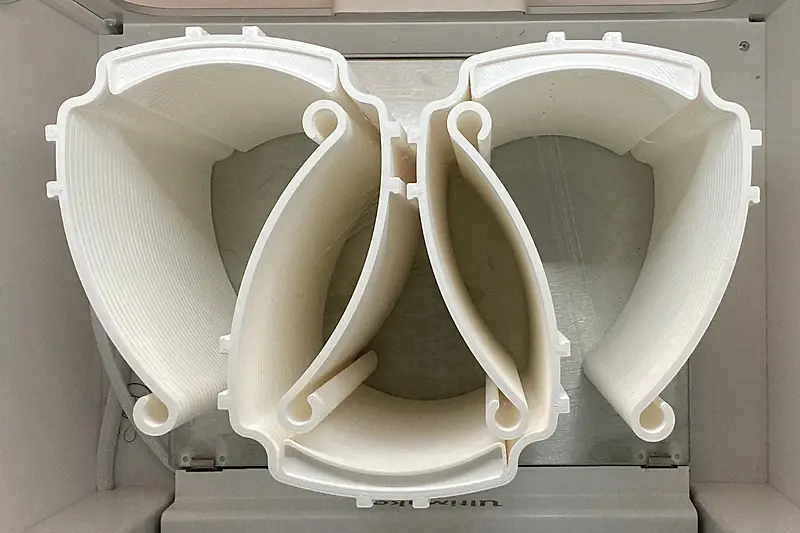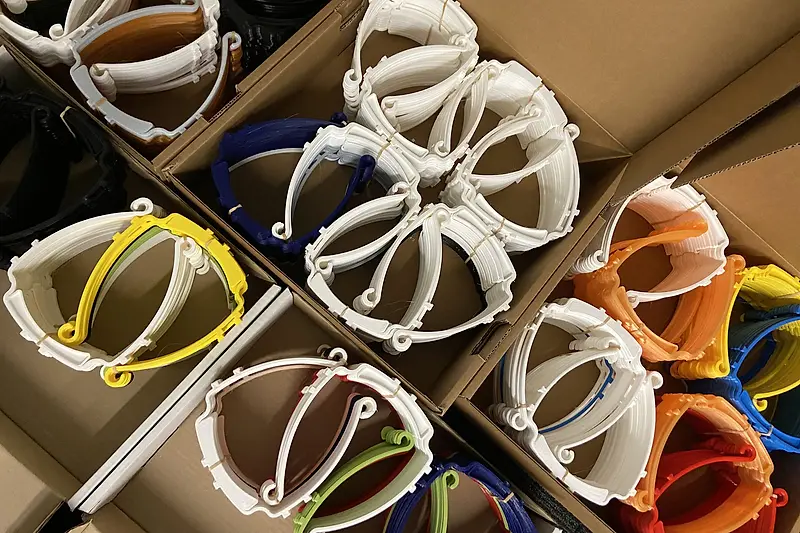 Join Us in Fabricating PPE for Health Workers on the Front Lines Fighting COVID-19
Learn about KPF's fabrication method for 3D-printed face shield frames, and download the files to contribute to the effort.
Anyone with a 3D printer can get involved. To download the files for the visor frames being printed by the KPF Makerspace in New York, please click here, and to donate click here. To work with 3D Crowd UK's initiative and print the Prusa RC open source model, please click here.
In New York, KPF's Makerspace Technicians Asli Oney and Darwin Diaz have been leading the firm's efforts to support various PPE sourcing initiatives in area by fabricating face shields based on a design by 3DVerkstan. The KPF Model Shop in London is also contributing, working with the COVID-19 Volunteers UK group, organized by 3D Crowd UK, to produce face shields for the NHS and frontline staff.
Oney and Diaz recently described the process to Metropolis: "[We've] mastered the production performance of a water-soluble and biodegradable material called PVA (polyvinyl alcohol) as a support material, which allows the frames to print in a stack without errors. Using this method, we are able to achieve exponential print counts of a minimum of about 150+ per machine."
The KPF Makerspace is coordinating with the AIA to contribute to as many crowdsourcing initiatives as possible, with visor frames ultimately reaching hospitals in all five boroughs. Additionally, the team is working with Operation PPE to create parts for Cornell Weill Medical Center.
KPF is grateful to the many courageous healthcare professionals and essential workers around the world. Thanks also to our partners: Ultimaker, New Labs Additive Manufacturing Lab, Sabin Labs, Cornell AAP, and NYC Resistor.