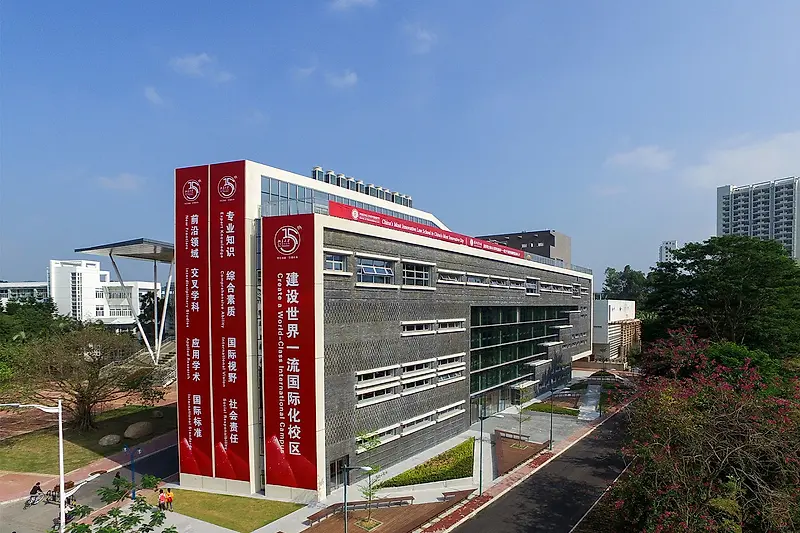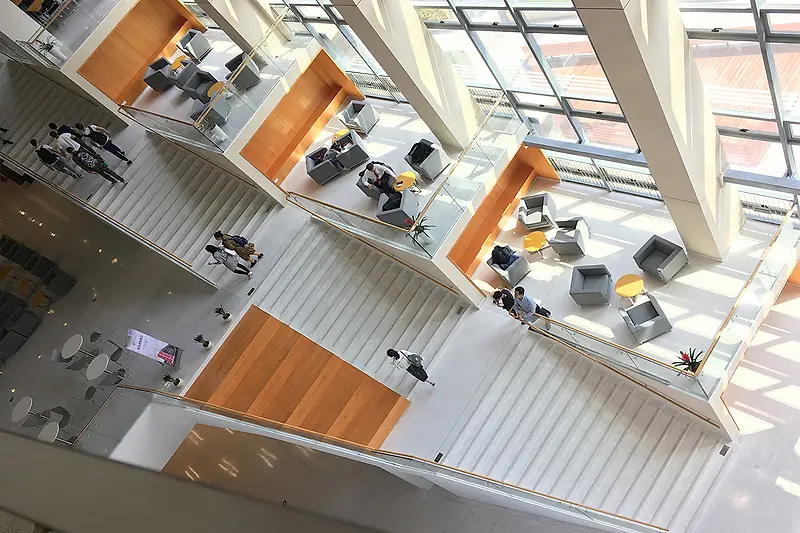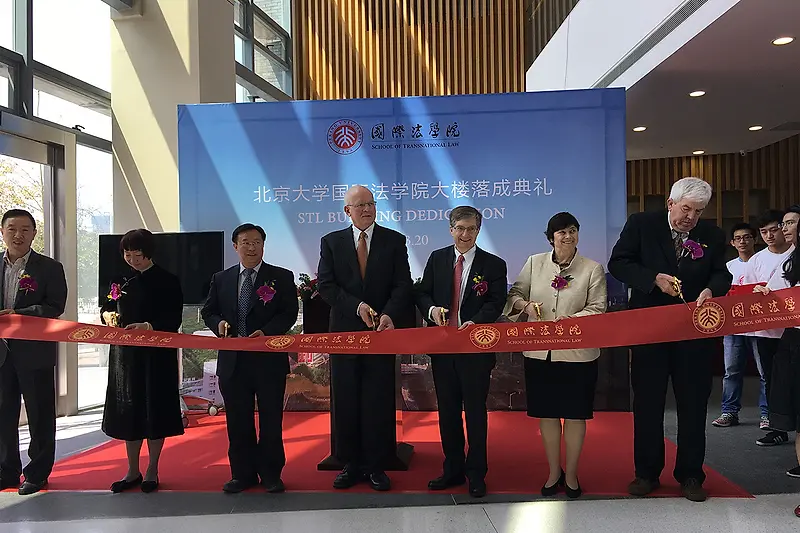 PKU School of Transnational Law Celebrates New Building
The KPF-designed School of Transnational Law for Peking University (PKU) opened on March 20th, 2017, with Managing Principal Jill Lerner and Director Elie Gamburg attending the ceremony in Shenzhen, China. 
The school, which attracts leading Chinese and American legal scholars from institutions such as Yale, Cornell, and Michigan, is an impressive addition to the university's graduate campus, alongside the new HSBC Business School.  
The mixed academic program is arranged in two bars that define a centralized gathering space, stepped in section to create three types of collective public spaces to cultivate the exchange of ideas. "We wanted to emphasize learning outside the classroom, which is new to the layout of the campus," Principal Jill Lerner writes, "and we understand that students have different styles of studying. The design of the atrium caters to students who like to study in public spaces, small groups, or study in private."
The bulk of the classrooms, offices and research spaces are contained within the larger, taller northern bar. At a full five stories, it defines the southern edge of the university's main entry plaza. The narrow southern bar, containing smaller seminar rooms, private offices, and break-out spaces, functions as a screen, presenting an open face to the river. Thematically, the exterior massing communicates the two-sided nature of the legal system—the two bars provide support and opposition to each other, ultimately maintaining balance.
KPF is honored to contribute to projects that foster international commerce and education, especially in the burgeoning city of Shenzhen. Recently completed, the firm's design for Ping An Financial Centre acts as the physical and iconic center of the city's growing central business district, standing 600 meters tall, 25 times the height of PKU.
However, in the words of KPF President and Design Principal Jamie von Klemperer, "The PKU School of Transnational Law will have just as great an impact, nurturing leaders for decades to come." Opened in 2008, the school is the first of its kind to offer the Western Juris Doctor and the Chinese Juris Master degrees concurrently, preparing its graduates for success in international practice—its tagline reads "China's most innovative law school in China's most innovative city." As the gateway to PKU's graduate campus, the inaugural building symbolizes the future of legal education in an age of globalization.