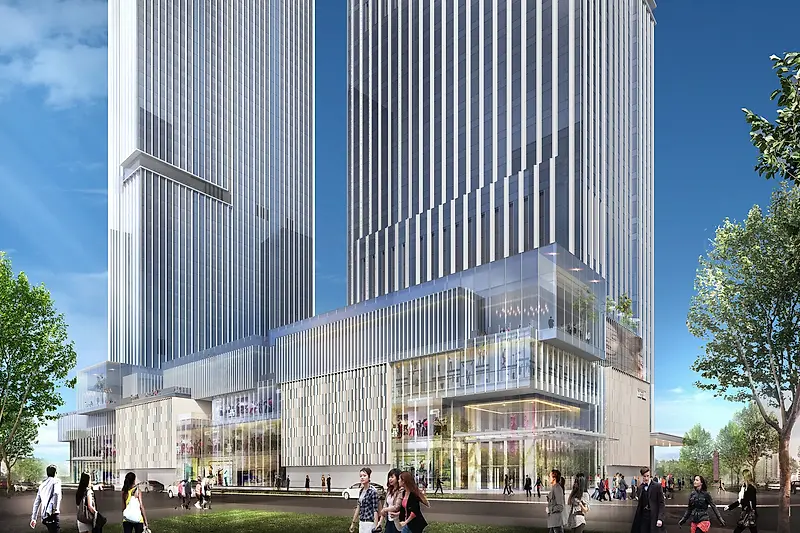 Ping An Unveils KPF-Designed Teda Finance Centre
KPF Principal Shawn Shawn Duffy presented the design of the mixed-use development located between Tianjin's historic concessions and its bustling central business district. The project, which stiches together these two key zones, is comprised of an office tower, apartment building, and articulated retail podium.
The KPF design team highlighted the project's key design moments, including the tapering forms of the towers, the iconic beacon at the crown of the office building, and the references to the surrounding historical context found in the retail podium's façade expression.