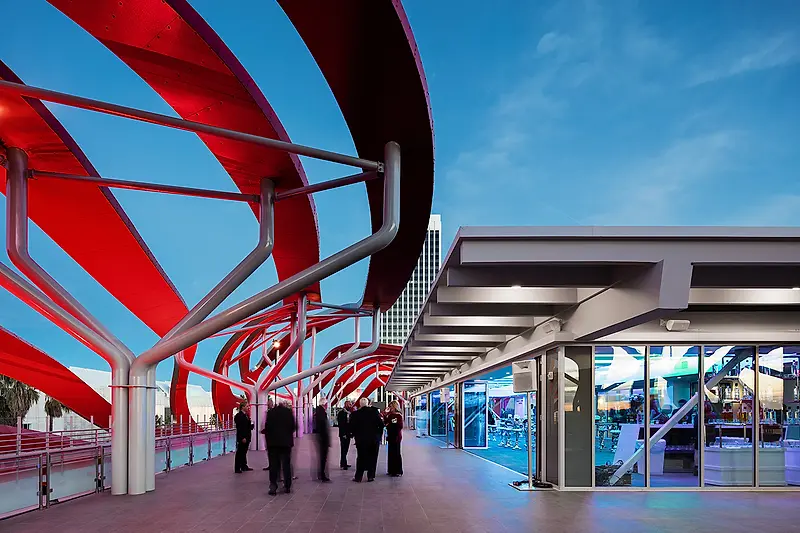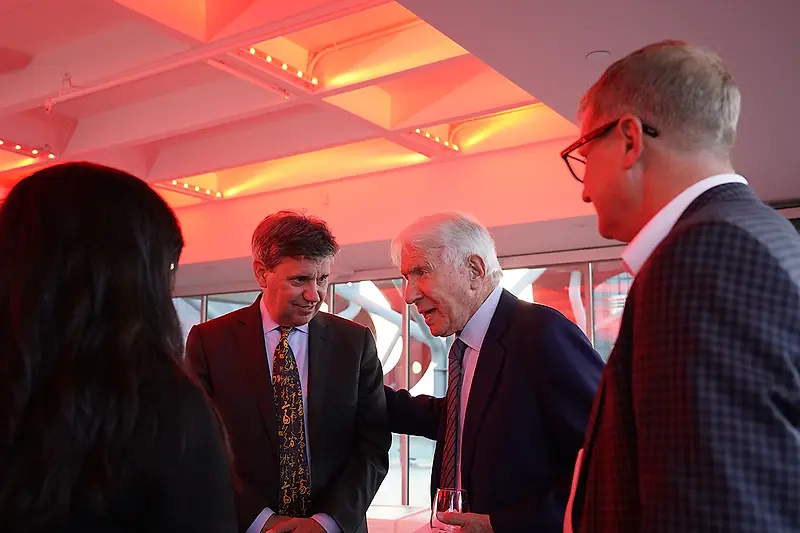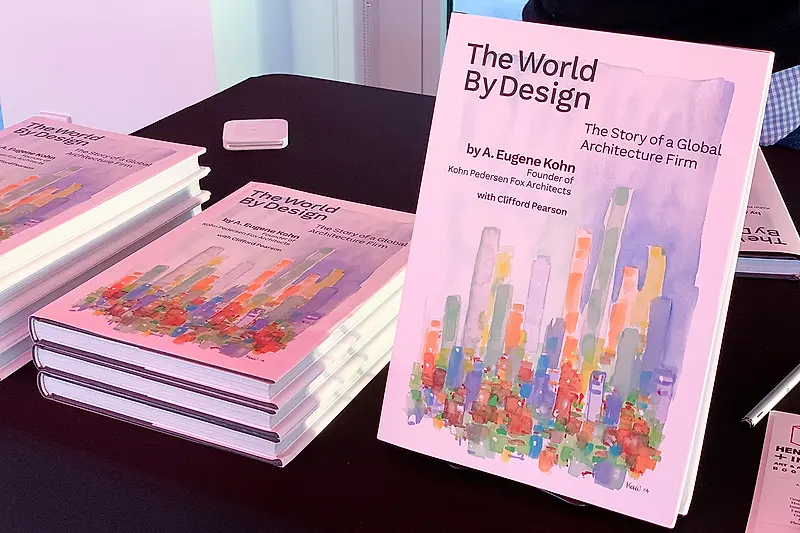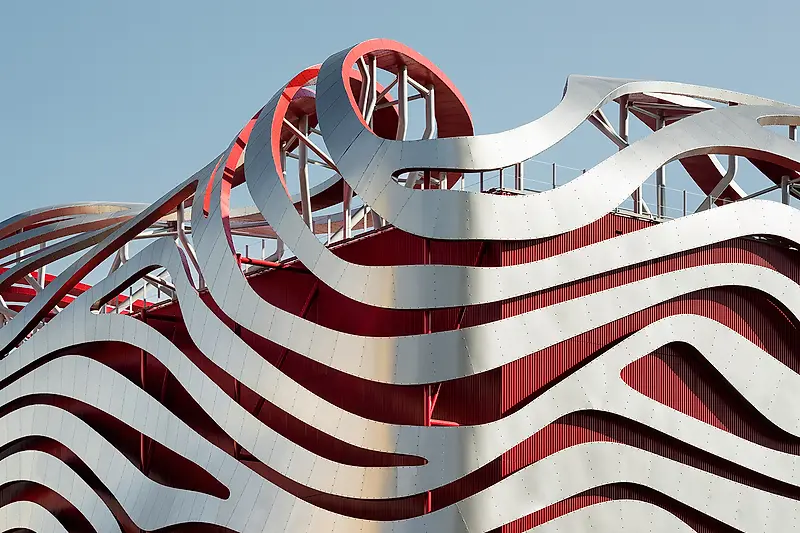 Petersen Automotive Museum Celebrates Publication of Gene Kohn's Book
The Los Angeles automotive museum honored the KPF co-founder with a party for the launch of his architectural memoir, The World By Design.
On October 15th, the Petersen Automotive Museum kicked off the West Coast debut of Kohn's book with a gathering on its fourth-floor terrace and penthouse. David Sydorick, vice chairman of the museum's board of directors, welcomed guests and talked about how KPF's renovation of the museum has raised the organization's profile in the city. The project, which opened in 2016, wrapped an old department store on Wilshire Boulevard with an undulated metal ribbon that billows out from a racing-car-red building envelope. The design has given the museum a bolder presence on the street and attracted more visitors.
Terry Karges, the executive director of the museum, told the audience about the close working relationship the museum had with Kohn, KPF Principal Trent Tesch, and the entire KPF team. Kohn explained his long relationship with California, starting with his work in the New York office of Los Angeles-based architect Welton Becket in the 1960s and his years as president of John Carl Warnecke & Associates, which had its home office in San Francisco. Since KPF's founding in 1976, the firm has designed a number of projects in California, including office towers in downtown LA and the Graduate School of Business at Stanford University. The firm is now busy in the state with projects such as 5M SoMA in San Francisco and South Almaden and Platform 16 in San Jose.
The World By Design tells the many stories of Kohn's long career in architecture, from his studies with Louis Kahn at the University of Pennsylvania to KPF's emergence as a global firm with more than 700 employees and offices in eight countries. The book engages readers with advice on designing an architecture firm, leading a creative enterprise, and handling crises. For more information on the book, click here.