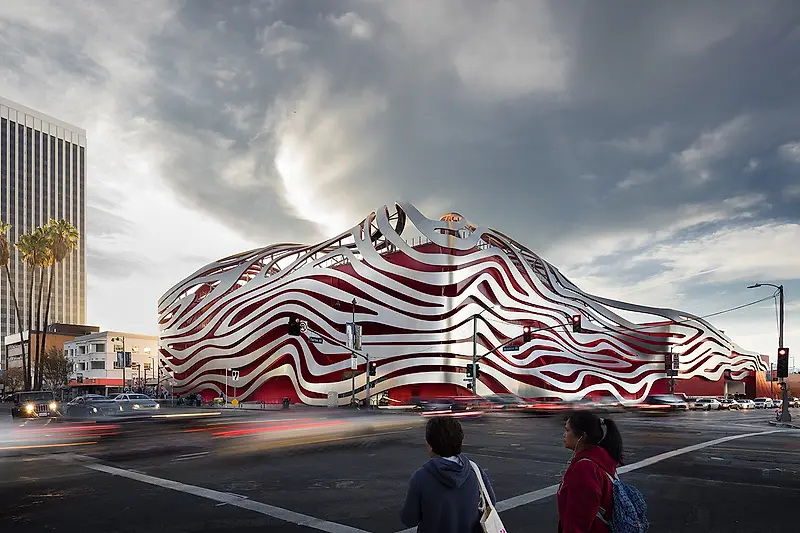 Petersen Automotive Museum Wins Museum/Collection of the Year
Petersen Automotive Museum is set on Museum Row and has become an icon along LA's Miracle Mile for the sweeping exoskeleton KPF designed around the museum's existing "chassis." The steel frame wraps the building to evoke a sense of movement and takes inspiration from a car's form.
A virtual ceremony for the Historic Motoring Awards was held on October 22 to replace the in-person event, which was scheduled to take place at the Rosewood Hotel in London on the same day. The winners were chosen by a panel of 22 judges who were invited based on their experience in the international automotive industry. Other honors include Car of the Year, Lifetime Achievement Award, and Restoration of the Year. This year marked the 10th anniversary of the awards program.
Learn more about the awards and this year's winners here.