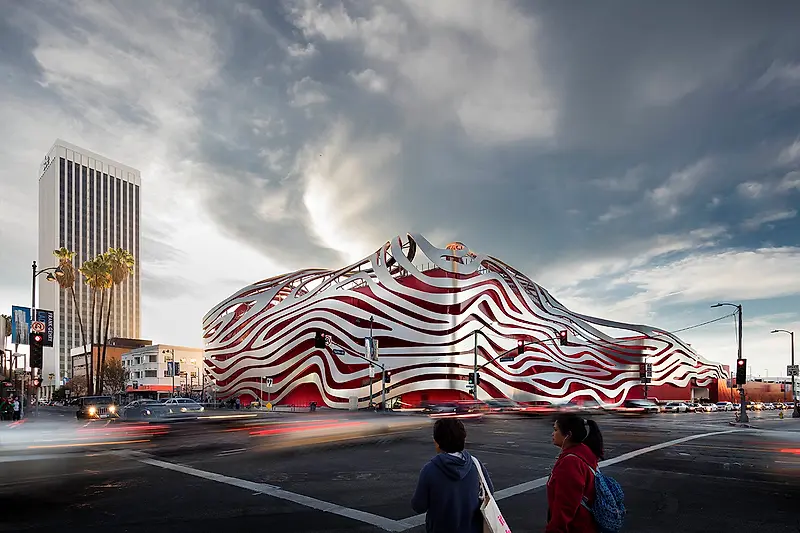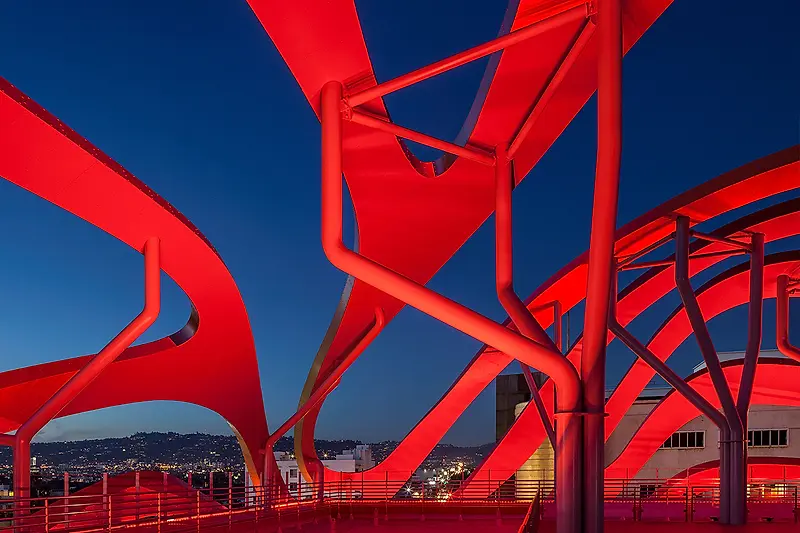 Petersen Automotive Museum Wins 2017 Chicago Athenaeum Award
The museum that celebrates car culture in Los Angeles, California has received an 2017 American Architecture Award from the Chicago Athenaeum Museum of Architecture and Design.
Now in its 23rd year, the program involves a panel of Greek architects recognizing projects constructed in or firms working in the United States. The American Architecture Awards are the nation's highest public awards given by a non-commercial, non-trade affiliated, public arts, culture and educational institution.
The Petersen Automotive Museum was selected from a shortlist of 300 buildings and urban planning projects. This year's awards recognized buildings design for 'every stage of our lives,' not only including cultural institutions, but also celebrating science and technology centers, airports, universities, and skyscrapers–programs for which KPF has also offered unique design excellence.
'The Chicago Athenaeum believes that The American Architecture Awards serve the direct and distinct purpose of promoting good design and as a vehicle to further enlighten the general public's understanding and knowledge about architecture and the design arts,' writes Christian Narkiewicz-Laine, Museum President.
Read more about the Chicago Athenaeum here.