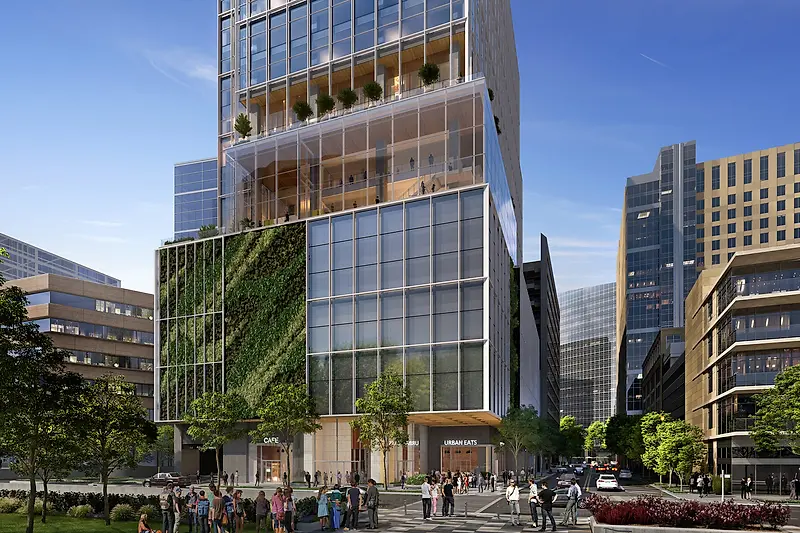 Parkside Uptown Spotlighted in Dallas Morning News
The KPF-designed project North of downtown Dallas was highlighted as a promising flagship project of its developer KDC.
At the hinge-point of Uptown Dallas, the Arts District, and Victory Park, Parkside Uptown introduces a new model of development that integrates a mix of programming within the otherwise sprawling city, with green spaces as a focal point. "Parkside Uptown offers something different from the competition," said KDC Senior Vice President Aarica Mims. "The architecture is different for Dallas, and that's really appealing. And you have a 5.2-acre park right outside the front door," she noted. Parkside Uptown continues the neighboring green space, featuring extensive outdoor terraces at several levels.
Foregoing the typical central core approach, Parkside Uptown has a side-loaded core allowing for open floor plans and natural light to illuminate the interiors from all three sides. Three staggered volumes provide a range in floorplate options for tenants, ranging from average to exceptionally deep. The Morning News writes of its high expectations for the project, which joins a growing district where it says buildings have completed ahead of schedule and leased at higher rates.
Read the DallasMorning News' feature here.